Kier interim profits rise but profits dip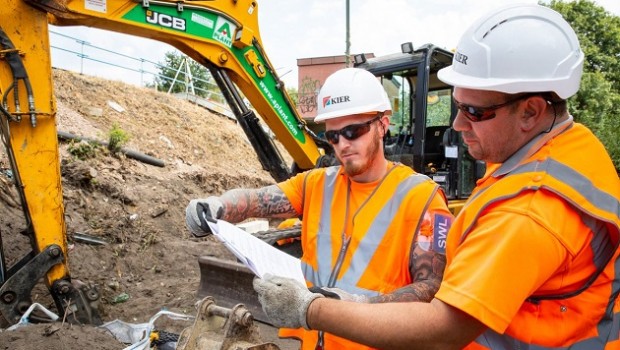 Infrastructure services and construction group Kier reported a rise in first-half profit on Wednesday, but revenues took a hit from reduced volumes in the construction segment.
In the six months to the end of December 2021, adjusted pre-tax profit rose to £43m from £27.8m the year before, but profit fell to £1.54bn from £1.62bn. Kier said a strong performance in infrastructure and property was partially impacted by reduced volumes in the construction arm.
Revenue in the construction segment declined to £681m from £903m in the same period a year ago. Kier said it was hit by procurement delays with deferred orders and delayed project starts as well as the ramp down of activity following the successful completion of the HMP Five Wells prison project in Wellingborough.
The company's order book at the end of December stood at £8bn, versus £7.7bn at the end of June last year and Kier said it continues to win "new high quality and profitable work".
Chief executive Andrew Davies said: "The performance of the group over the last six months reflects our significantly enhanced resilience and strengthened financial position. We achieved our medium-term plan margin target in the first half of the year. The group is well positioned to continue benefiting from UK Government infrastructure spending commitments and has seen strong levels of awards in the first half of the year.
"We continue to trade in line with expectations. Our high quality order book underpinned by long-term frameworks and agreements, gives us confidence in our medium-term value creation plan and the continued success of the group."