Kier Group performs 'well' in H1 despite inflationary pressures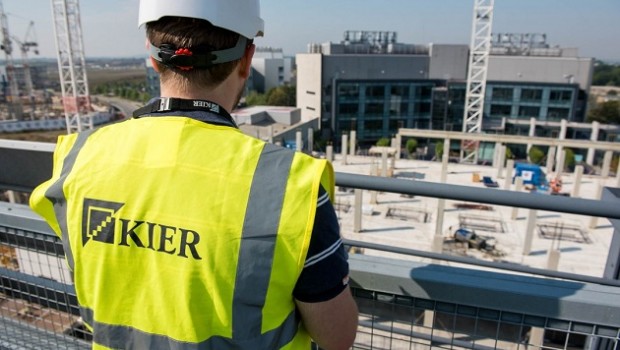 Infrastructure services and construction firm Kier Group said on Thursday that it had "performed well" in the first half of the trading year, despite inflationary pressures, and now expects to deliver interim results in-line with internal expectations.
Kier stated it was continuing to win "new, high quality and profitable work" in its markets on terms and at rates that reflect the bidding discipline and risk management introduced under its "Performance Excellence" programme, with the group's order book sitting at roughly £8.0bn as of 31 December 2021, an increase of approximately 4% from its year-end position.
The London-listed firm highlighted that its order book continued to be underpinned by "significant long-term framework agreements", while although new awards exceeded the prior year, the growth in its order book was later than anticipated due to procurement delays.
Kier added that its average month-end net debt position had been "significantly reduced" from £436.0m to below £200.0m as a result of a successful capital raise, the sale of its Kier Living unit, and cash generation. However, this was partially impacted by a £42.0m reduction in the average month-end KEPS balance, payment of adjusting items, capex and the cash unwind of a procurement policy note.
Chief executive Andrew Davies said: "The performance of the group over the last six months reflects our significantly enhanced resilience and strengthened financial position.
"The increased order book gives us the confidence in the achievement of our medium-term value creation plan and the continued success of the group, which with financial and operational flexibility, is well placed to pursue its strategic objectives within its chosen markets."
As of 1035 GMT, Kier shares were down 2.39% at 106.0p.