Keller remains in line as it focuses on profitable markets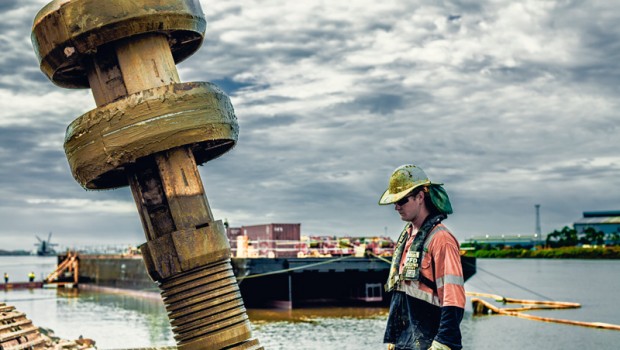 Specialist geotechnical contractor Keller Group updated the market on its trading for the period ended 31 October on Tuesday, reporting that it was expecting its overall performance for 2019 to be in line with market expectations, although the outturn remained dependent on continued progress and the timely resolution of a number of customer claims.
The London-listed firm said that as anticipated, trading in North America had seen increased momentum in the important fourth quarter.
It explained that the re-organisation of its North American foundations business, which was designed to strategically position Keller to "better win and execute" work in the US, wason track with the new structure to become effective from 1 January.
"Whilst there has been material progress in the negotiations in respect of the scope adjustment to the Bencor long-term contract, it is unlikely to be settled until early 2020," the board said in its statement.
"We remain confident of a successful outcome."
Trading in the Europe, Middle East and Africa geography, meanwhile, was described as mixed.
Keller said there had been "good progress" in its key continental European businesses, with particularly strong performances from south east and central Europe.
Challenging market conditions had continued outside of Europe, however, with further restructuring having taken in the Franki Africa operation following "continued disappointing performance" during the year.
"In Norway, we have been awarded a major contract to complete soil stabilisation and grouting works, as part of the Sandbukta-Moss-Sastad rail project, valued at approximately €42m (£36m) and expect to start in November 2019 and complete in 2022," the board noted.
In Asia-Pacific, Keller's expectation of a return to profitability in the second half remained on track.
The board said the restructuring activities and exit from heavy foundations in the ASEAN region were close to completion, adding that it was continuing to execute in line with its Waterway restructuring programme in Australia.
"Our Austral business unit has won the final contract it required to underpin its 2019 performance, a major contract to procure and construct the replacement of berthing structures at Rio Tinto's Cape Lambert Port in the Pilbara region in Western Australia.
"Work will start in late 2019 and is expected to finish in mid-2021, and is estimated to be worth approximately AUD 110m (£60m), Austral's largest ever contract."
Fourth quarter cash flows were described as "strong", with the company saying it expected its year-end leverage net debt-to-EBITDA to be below 1.5x on an IAS 17 basis.
Earlier in the month, the firm successfully agreed a planned one-year extension of its £375m revolving credit facility with its banking group, through to November 2024.
The process of appointing a new chief executive officer, led by the nominations committee, was ongoing, with an announcement expected during the first quarter of 2020.
"Whilst current construction work in our key markets remains robust, we remain cognisant of increasing global macroeconomic uncertainty as we look ahead.
"In the medium term, Keller remains strategically well positioned with ongoing favourable market fundamentals expected to support profitable growth.
"The order book continues to be robust, and we remain focussed on positioning the business to take full advantage of the positive long term market trends of urbanisation and infrastructure growth."
At 1203 GMT, shares in Keller Group were up 5.56% at 589p.