Keller Group delays interim dividend as profits rise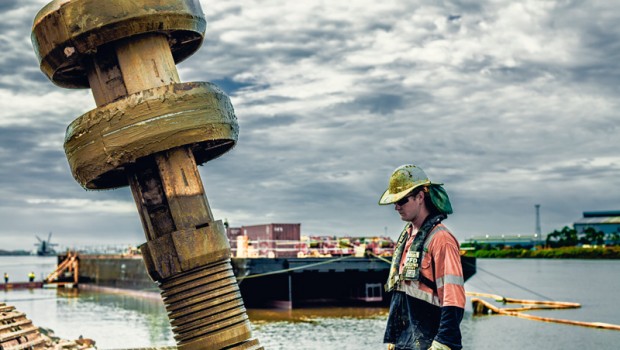 Geotechnical specialist Keller Group reported a 5% fall in revenue at constant currency in its first half on Tuesday, to £1.04bn, as its underlying operating profit improved 20% to £47.9m.
The London-listed firm said its underlying profit before tax was 39% higher year-on-year at constant currency for the half-year ended 28 June, at £40.7m, as its underlying diluted earnings per share were 37% firmer at 39.5p.
Net debt reduced by 54% year-on-year to £155.1m, as the board declared no interim dividend, having distributed 12.6p per share at the same time last year.
The board still noted that payment of the 2019 final dividend in August would continue its track record of maintaining or increasing the dividend every year since flotation in 1994, and added that it had maintained a "strong" liquidity position, with £595m of undrawn funding available.
Keller said it had made continued progress in conventional and Covid-19 related safety, with a 19% year-on-year improvement in the accident frequency rate.
It also continued to execute its revised strategy, with its exit from Brazil and rationalisation of Franki Africa, including its integration into Middle East-based operations.
The company's order book remained steady at the half-year at around £1bn, despite a recent decline in order intake from increased global macroeconomic uncertainty.
Keller said the payment of a 2020 interim dividend would be considered by the board later in the year.
Looking ahead, the board said the current order book supported trading through much of the second half and, assuming no further material lockdowns, it expected to deliver a "resilient" full-year result, although without the typical second-half weighting.
It said it was anticipating that any sustained continuation of the recent decline in order intake during the second half would impact the forward order book, which, together with the Covid-19 related macroeconomic uncertainty, would be likely to result in the 2021 outlook being "more challenging" than for 2020.
"The late cycle nature of our business makes us naturally cautious about the short-term economic outlook and we are proactively managing the business accordingly," said chief executive officer Michael Speakman.
"The long-term fundamentals for Keller continue to be strong and we remain optimistic about the future trading prospects and strategic opportunities for the group."
At 1119 BST, shares in Keller Group were up 1.41% at 574p.