Kainos FY revenues surge amid 'robust' underlying market conditions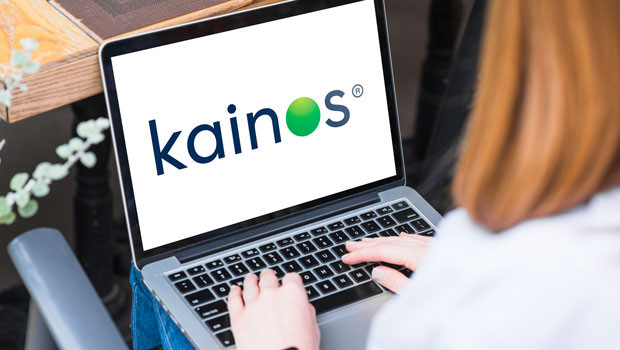 IT provider Kainos reported growth in both revenues and adjusted pre-tax profits on Monday amid "robust" underlying market demand and high levels of customer engagement throughout the 12 months ended 31 March.
Kainos said on Monday that revenues had surged 29% year-on-year to £302.6m as existing customer revenues rose 34% to £267.7m, booking increased 35% to £349.8m, and the firm's contracted backlog grew 26% to £259.7m. Customer numbers rose 34% to 731.
On a sector-by-sector basis, commercial revenues were up 53% at £123.8m, public sector revenues improved 5% to £111.0m, healthcare revenues increased 41% to £67.9m, and international revenues expanded 48% to £87.0m.
Kainos said adjusted pre-tax profits rose 3% to £58.8m as margins moderated following increased investment and the further normalisation of costs. On the other hand, statutory pre-tax losses slipped 9% year-on-year to £46.0m
Adjusted diluted earnings per share were 4% higher year-on-year at 38.1p, while, on an unadjusted basis, earnings per share were down 11% at 28.5p each.
Kainos also declared a total dividend per share of 22.2p, a 21% drop when compared to the prior year's full-year dividend of 28.2p.
Chief executive Brendan Mooney said: "Our latest business results outline the consistency of our long-term performance, as we recorded our twelfth consecutive year of growth - in terms of people, customers, revenue, and profitability.
"That sustained demand, and the trust that our customers have placed in Kainos, has allowed our business to thrive and this year we continued to pass significant milestones. We now have over 2,600 colleagues and over 700 customers, whilst our revenues have exceeded £300.0m.
"Looking forward, we remain confident in our business as the demand for our services has never been higher, our reputation for delivery continues to flourish, while the scale and capability of our organisation continues to grow at pace."
Elsewhere, analysts at Canaccord Genuity upgraded their rating on Kainos' stock from 'hold' to 'buy'.
As of 0920 BST, Kainos shares had shot up 16.96% to 1,207.0p.
Reporting by Iain Gilbert at Sharecast.com