JustEat boss rejects gig economy model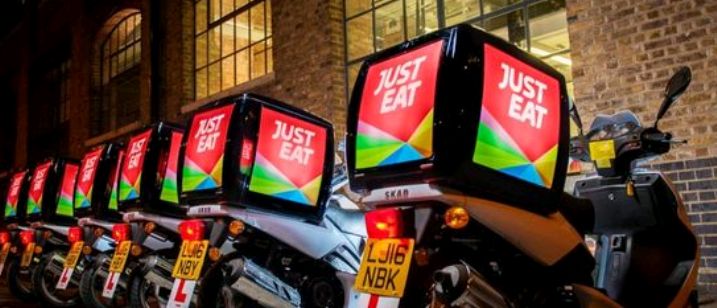 JustEat Takeaway's boss has said he intends to stop employing people on gig economy terms in Europe.
Jitse Groen told the BBC he would prefer to employ staff with benefits and protections instead of on a flexible but more precarious basis.
Covid-19 has exposed the insecurity faced by gig economy workers as companies have cut back on their work to reduce costs. The practice had already faced severe criticism and legal challenges because it can leave workers powerless against fickle employers.
Asked if the crisis had made him think more about the position of gig workers Groen said he did not want his delivery workers to endure tougher working conditions.
"It's our intent not to have those in Europe," He said. "We're a large multinational company with quite a lot of money and we want to insure our people. We want to be certain they do have benefits, that we do pay taxes on those workers."
JustEat's business has boomed during the crisis as diners have ordered food to eat at home instead of going to restaurants after an initial dip when households bought a glut of food to stock up.
Groen has expanded rapidly through two big acquisitions. His Takeaway.com business bought JustEat in the UK in January 2020. He then agreed to buy GrubHub in the US in June for $7.3bn.
GrubHub uses freelance drivers to deliver meals from restaurants to diners in Canada and the US but that could change too, Groen said.
"We're still evaluating for instance Canada and of course later on we'll have to look at the US," he said. He said the company could keep the freelance model in some countries to give riders the flexibility that some of them value if it can pay insurance for them.
"It is our intent to make the quality of life of these people a lot better than what it might be now," Groen said.