Just Eat to maintain investment after sales surge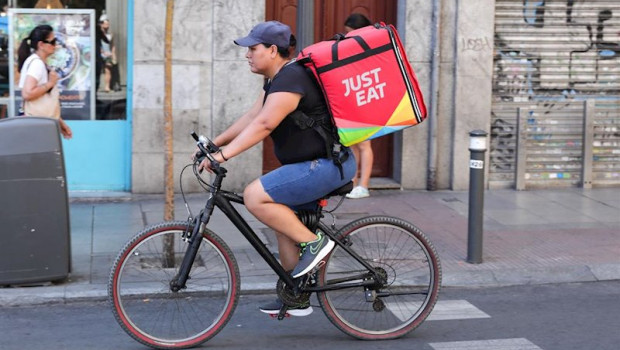 Just Eat Takeaway.com said it would keep up its investment drive as the food delivery company reported surging sales and a wider annual loss.
The FTSE 100 group reported a €151m (£129m) net loss for the year to the end of December compared with a €115m loss a year earlier as revenue rose 54% to €2.4bn. Adjusted earnings before interest, tax, depreciation and amortisation rose 18% to €256m.
The bigger loss was caused mainly by $102m of advisory and integration costs for the merger between Takeaway.com and Just Eat and the planned acquisition of Grubhub in the US.
Just Eat said it would prioritise market share over earnings in 2021 and that it expected order growth to accelerate after business boomed during the Covid-19 crisis when restaurants and diners switched to deliveries instead of dining in.
Orders accelerated in three straight quarters in 2020 resulting in a 42% increase to 588m orders. Just Eat and Takeaway.com merged in early 2020 and in June the company surprised investors by agreeing the $7.3bn purchase of Grubhub to grab a place in the US food delivery market.
UK orders rose 35% to 179m supported by its partnerships with McDonald's and Greggs. Just Eat faces competition from Deliveroo, which is plotting a £7bn initial public offering, and Uber Eats in the market for food deliveries.
Jitsge Groen, Just Eat's chief executive, said: "2020 was an exceptional year for Just Eat Takeaway.com. Right before the completion of the merger between Just Eat and Takeaway.com, the world was hit by Covid-19. This brought unprecedented challenges to our restaurants, consumers as well as to our organisation and staff, but it also created tailwinds for our business."