Just Eat surprisingly demoted from FTSE 100, replaced by Spirax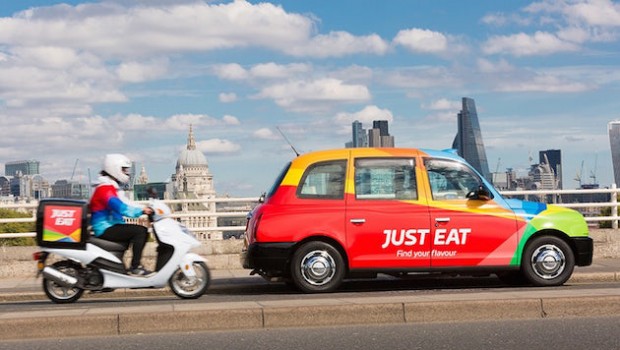 Just Eat will be demoted from the FTSE 100 along with Royal Mail when the quarterly index reshuffle is completed later this month, resulting in Hiscox and Spirax-Sarco Engineering making their debuts on the blue chip benchmark.
Index administrators FTSE Russell confirmed the changes overnight, based on the companies' market capitalisations at the close of trading on Tuesday. Changes will be effective on Monday, 24 December.
Just Eat will leave the top flight index after only a year, having seen its shares lose more than a third of its value since late July. Shares in Spirax-Sarco, which makes steam-related pumps and electrical thermal products to industry and manufacturers, have doubled over the past three years, with a steady 10% gain during 2018.
Confirmed as joining the relegated pair in the FTSE 250 index are three recently floated companies, Aston Martin Lagonda, Funding Circle and Smithson Investment Trust; two returnees in the form of Acacia Mining and Mccarthy & Stone; plus Woodford Patient Capital Trust, which was mistakenly promoted by FTSE Russell last month.
Dropping out of the 250 and into the FTSE Small Cap index are On The Beach, AA, Spire Healthcare, Kier, Keller and Thomas Cook.
Indicative pricing had suggested there might be a promotion back to the mid-cap index in store for Restaurant Group but this was dashed, while Charter Court Financial Services also avoided the drop.
Following acceptance by shareholders on Wednesday, Shire's last day of dealings before its takeover by Takeda Pharmaceutical is completed will be on 4 January and it will be deleted from the FTSE 100 on 7 January. FTSE Russell said the reserve list to replace Shire in the blue chip index was composed of Hikma Pharmaceuticals, Jardine Lloyd Thompson, Aveva, Auto Trader, Meggitt and Just Eat.
This will open up one more place in the FTSE 250, where the reserve list was led by Sabre Insurance, Restaurant Group, Law Debenture Corp, Apax Global Alpha, NextEnergy Solar Fund and Marstons.