Just Eat shareholder Cat Rock urges merger talks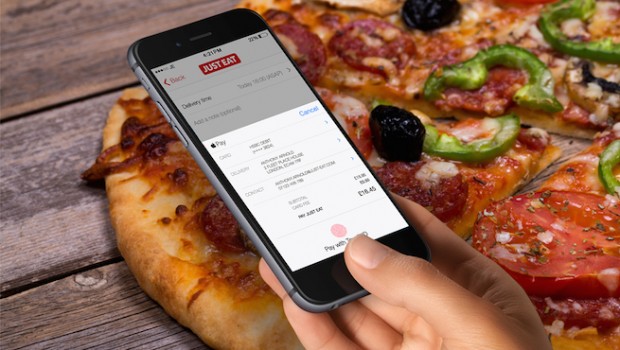 US hedge fund Cat Rock Capital Management has sent an open letter to online food delivery group Just Eat urging the company to merge with a "well-run industry peer" following the departure of chief executive Peter Plumb.
Cat Rock, which owns a stake of just under 2% in the online food delivery group, expressed "deep concern" over the board's recent appointment of executives - Plumb in particular - as it said they lacked the required online food delivery experience.
"Cat Rock argues that a merger with a well-run industry peer would be a far better outcome for shareholders than relying on the board to choose a new CEO, particularly given the board's poor record of CEO selection," it said.
"A merger could deliver world-class management, delivery capabilities, a premium, and, critically, continued equity participation in any future value creation."
Cat Rock said it has spoken to other shareholders, many of whom share its views.
Founder and managing partner Alex Captain said: "Just Eat is a high-quality business with fantastic growth prospects. As long-term shareholders with significant experience in this sector, we are keenly focused on ensuring that the board pursues the best path for the company and its shareholders.
"The board's experiment of appointing an industry outsider like Mr Plumb to the CEO role failed miserably and destroyed shareholder value. Now Just Eat needs a world-class management team with online food delivery experience and proven delivery capabilities. A merger is an obvious path for securing these advantages for the company.
"We believe that there would be significant strategic interest from other industry participants and therefore urge the board to swiftly and seriously engage in good-faith merger discussions to create substantial value for all Just Eat shareholders."
The open letter is Cat Rock's third since December, when it urged the company's board of directors to address shareholder losses after the share price declined by almost a quarter in 2018, and realise the company's growth potential.
It also sent a letter last month following the resignation of Peter Plumb, in which it welcomed "the board's recognition that the company's slow pace of planning and lack of management accountability needed to change".
At 1000 GMT, the shares were up 2.1% to 718.40p.
Russ Mould, investment director at AJ Bell, said Cat Rock's latest salvo seems unlikely to be palatable to current management given that it effectively calls for them to be out of a job.
"It has so little faith in the board's ability to pick a new chief executive to replace the departed Peter Plumb it would prefer the company to merge with a rival instead. In the unlikely event of turkeys voting for Christmas and the board acquiescing to this demand, it remains to be seen just what leverage Cat Rock has.
"Its 1.7% stake does not carry much weight on its own and it will need to garner support from other major shareholders if it wants to force Just Eat's hand. At the very least its complaint that the company has appointed executives with limited or no direct industry experience does not seem entirely unfair.
"Particularly as Just East is facing an increasingly competitive marketplace and will need forensic focus as it continues to invest in and implement its own delivery service and new technology platform.
"Interim CEO Graham Duffy is seen as a candidate for the role on a permanent basis but also fails Cat Rock's criteria of having worked in the online food delivery space before."