Judges Scientific buys Geotek in biggest acquisition yet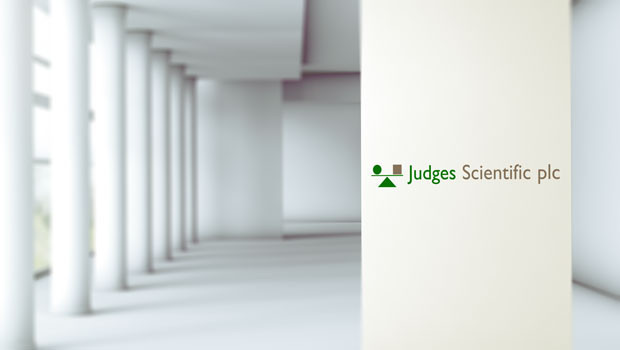 Scientific instrument-focussed investor Judges Scientific has acquired Geotek Holding and Geotek Coring, it announced on Monday, which develops and manufactures instruments used to measure and log various characteristics of geological cores, and supplies related services.
The AIM-traded firm said it expected the £80m acquisition to be "materially earnings enhancing" in the current financial year.
It said the total consideration for Geotek was a maximum of £80m plus excess cash, consisting of an initial cash consideration of £45m paid on completion, and further contingent consideration of up to £35m of a mix of cash and new shares in the company.
The cash consideration was being financed from a new £100m club facility led by Lloyds Banking Group, alongside Santander UK and Bank of Ireland.
Judges said Geotek specialises in high resolution, non-destructive analysis of geological cores to enable university researchers, mining companies and oil and gas operators to analyse, record and digitise information about extracted cores through a proprietary range of multi-sensor core logger (MSCL) instruments.
Geotek had three divisions of broadly similar sizes, consisting of an instrument development and manufacturing business, a core logging service business, and a gas hydrate business in Geotek Coring.
The board said Geotek's scientific environment was "contiguous" to another of its subsidiaries, GDS Instruments, with the hope that the acquisition would lead to "positive interactions" between the two companies.
Geotek's average annual operating profit for the three years ended 30 April, adjusted for non-recurring items and to reflect Geotek's ongoing cost base within Judges, was £6.3m, the board said.
Its combined accounts for the financial year ended 30 April showed revenue of £7.3m and profit before interest and tax of £1.5m.
Net assets totalled to £19.5m, including cash of £11.6m.
Judges said Geotek's trading during the period was "severely affected" by the Covid-19 pandemic, adding that it considered the three-year average to be more representative of Geotek's historic profitability.
It would be the first acquisition by Judges that derives a substantial proportion of revenues from services, providing it with greater medium-term visibility, but also a reliance on a small number of large contracts.
"This is the group's 20th, and largest, acquisition," said chairman Alex Hambro.
"Geotek is a world leading business in a focused global niche, providing top-quality products and services which are essential for the improvement of geophysical knowledge.
"This cash-generative and earnings-enhancing acquisition fits within Judges' disciplined acquisition strategy and we are delighted to welcome Peter, Quentin and Tony and all their colleagues to the Judges family."
At 0951 BST, shares in Judges Scientific were up 9.33% at 7,500p.
Reporting by Josh White at Sharecast.com.