JPJ Group in line with guidance ahead of Gamesys integration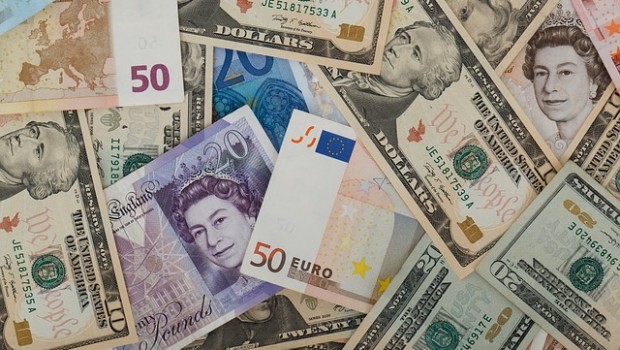 Bingo operator JPJ Group reported a "strong" financial performance in its first half on Tuesday, with gaming revenue rising 14% year-on-year to £169.5m, which it said was driven by strong organic growth at its 'Vera&John' brand.
The London-listed firm said adjusted EBITDA was ahead 2% to £54m year-on-year in the six months ended 30 June, due to revenue growth, partially offset by the expected impact from higher UK gaming taxes.
Adjusted net income fell 2% to £40.8m, which the board put down to higher depreciation on purchased tangible assets, and higher amortisation on internally-generated intangible assets.
JPJ reported free cash flow of £30.8m for the period, and adjusted net debt of £269.9m, narrowing from £302.1m as at 31 December.
Its adjusted net leverage ratio stood at 2.47x, compared to 2.68x as at 31 December, although the board noted it was "slightly higher" than the first quarter of 2019 due to cash requirements in the second quarter.
Following the "good trading" in the first six months of 2019, the company's board said it remained confident in its full-year outlook.
On the operational front, the company said it saw continued improvement in its core key performance indicators, with average active customers per month growing 7% year-on-year to 245,893 in the 12 months ended 30 June, and average real money gaming revenue per month improving 12% to £26.5m.
Monthly real money gaming revenue per average active customer rose 5% year-on-year to £108.
Looking at its two business segments, JPJ Group said Jackpotjoy, which accounts for 58% of group revenue, saw its gaming revenue fall 6% year-on-year, following a decline in both its UK and Swedish brands.
The board put that down to to "enhanced" responsible gambling measures introduced in the UK, and recent regulatory changes in Sweden.
Adjusted EBITDA at Jackpotjoy decreased 26%, due to higher gaming taxes in the UK and Sweden, and an increase in marketing spend in Spain and the UK, with the Botemania brand, which accounts for 17% of the segment's revenues, continuing to perform "strongly".
The Vera&John segment, which accounts for 42% of group revenue, saw gaming revenue growth of 58%, adjusted EBITDA ahead 109%, and distribution and administrative costs growing "more modestly" at 33% and 57%, respectively.
Looking at its strategy, JPJ noted its conditional agreement to acquire the business of Gamesys Holdings, excluding its sports brands and games, which was announced on 13 June.
The board described it as an "important transformational step" in the company's growth, adding that it would provide "significant" benefits for shareholders, employees and customers, enhance the firm's scale, and create a "world-class" online gaming company.
Completion of the Gamesys acquisition was expected in the third quarter.
Gamesys gaming revenue totalled £96.1m in the first half, representing growth of 8% year-on-year, while its adjusted EBITDA was £29.6m in the period, which was a decline of 15% due to higher gaming taxes in the UK and an increase in marketing spend.
JPJ Group said the Gamesys results were in line with management expectations.
On its outlook, JPJ said trading in the second quarter had been in line with the board's expectations, adding that it remained confident in the full-year outlook.
It said its international markets were "well-placed" to continue to deliver "strong" growth, with Jackpotjoy UK set to pass the anniversary of the introduction of enhanced UK responsible gambling measures during the second half of 2019.
"I'm pleased to report that the group has delivered another good quarter of revenue growth, alongside the expected impact of higher gaming taxes on EBITDA," said executive chairman Neil Goulden.
"On 13 June, we announced our intention to acquire Gamesys which represents a transformational step in the group's growth and one which will provide significant benefits for shareholders, employees and customers.
"We expect the Gamesys acquisition to deliver double digit earnings accretion in the first full financial year of ownership and our employees will benefit from the combination of two companies with a strong commitment to responsible gaming, with a scale to further enhance our product development and technology capabilities."
Goulden said the firm's customers would also now have an "even greater choice" of major brands and different games, creating a "truly leading" UK and international operator.
"We expect the Gamesys acquisition to complete during the third quarter of 2019, and we will update the market further in due course."