John Menzies extends ground services contract with easyJet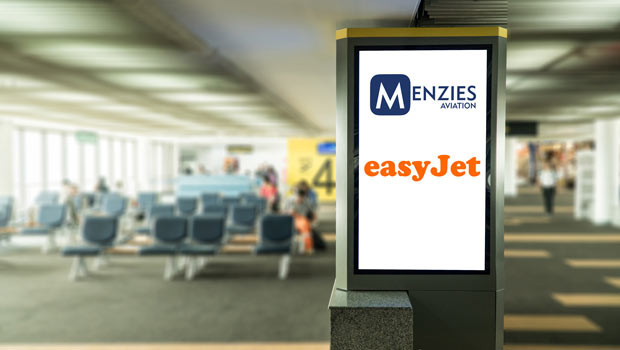 Aviation logistics provider John Menzies announced on Thursday that its Menzies Aviation division has secured an extension to its long-standing ground services partnership with easyJet at 21 airports across Europe.
The London-listed firm said the contract renewals would see Menzies provide ground services including passenger, ramp, cabin cleaning and de-icing for easyJet flights at major Europe and UK airports.
Collectively, the contracts represented more than 80,000 'turns', or arrivals and departures, annually.
The company's board said Menzies had a "well-established relationship" with the airline of more than 15 years, with a particularly long history of handling easyJet at its home base at Luton Airport north of London.
It said Menzies would provide full ground handling and de-icing services at Amsterdam, Nice, Stockholm Arlanda, Prague, Budapest and Isle of Man airports, as well as ground handling at Luton and passenger and supervision services at 11 airports across Spain.
Further to that, Menzies would provide deicing at Manchester and Gatwick airports, and de-icing and cleaning at Edinburgh Airport.
"As one of Europe's leading airlines, we are delighted that easyJet has yet again selected Menzies as its partner of choice to deliver a suite of services across its European network," said chairman and chief executive officer Philipp Joeinig.
"Multiple contract renewals are testament to the excellent standard of service that our teams in Europe provide, and we look forward to continuing to deliver best-in-class solutions for easyJet to further strengthen our already long-standing partnership."
At 0946 GMT, shares in John Menzies were down 0.88% at 280p.