John Lewis to close eight stores, putting 1,300 jobs at risk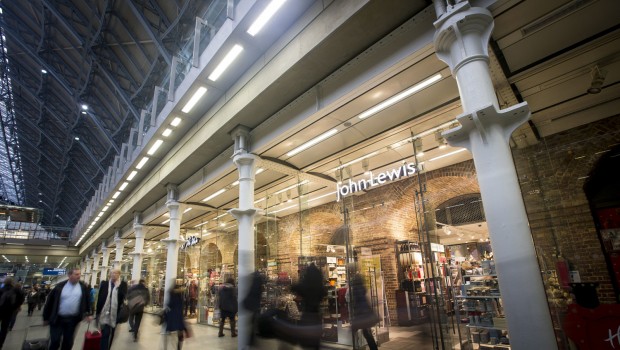 Up to 1,300 jobs were put at risk on Thursday after the John Lewis Partnership confirmed it would not reopen eight stores post coronavirus lockdown.
The shops earmarked for closure include full-size department stores in Birmingham and Watford; four At Home stores in Croydon, Newbury, Swindon and Tamworth; and travel hubs at Heathrow Airport and St Pancras station, London, two of its smallest outlets. The Watford store, situated in the Harlequin Shopping Centre, has been trading since 1990, while the Birmingham outlet was opened just five years ago.
A consultation process will now start with affected staff, the company said.
Sharon White, chairman, said: "Closing a shop is always incredibly difficult.
"However, we believe closures are necessary to help us secure the sustainability of the partnership, and continue to meet the needs of our customers, however and whenever they want to shop. Redundancies are always an absolute last resort and we will do everything we can to keep as many partners as possible within our business."
John Lewis, which also owns the supermarket chain Waitrose, joins a growing list of high street names closing stores and axing jobs on the back of the pandemic.
Earlier this week, River Island was reported to be considering axing 250 head office jobs, while other chains to announce redundancies include café chains Café Rouge and Bella Italia, Harrods, and Arcadia, the owner of Top Shop. White had warned staff a week ago that that some stores may not reopen.
John Lewis said that the eight shops were already "financially challenged" prior to the pandemic, which had accelerated a switch from shopping in-store to online. The retailer said: "Before the virus struck, 40% of John Lewis sales were online. This could now be closer to 60%-70% of total sales this year and the next."
Although some John Lewis stores have already reopened following the easing of lockdown measures, the full estate is not forecast to start trading again until 30 July.