John Laing hires Luciana Germinario as new CFO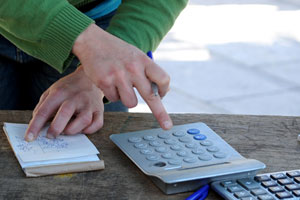 John Laing Group has hired ex Fidelity International executive Luciana Germinario to replace Patrick O'Donnell Bourke as finance director.
Bourke has decided and will step down at May's annual general meeting, with Germinario joining the board from 25 April and getting to know the business in the meantime.
She was CFO for Fidelity's Eight Roads investment division, which makes proprietary capital investments into real estate, venture capital and growth businesses. She previously held various finance roles at General Electric.
John Laing chief executive Olivier Brousse hailed Bourke's role in the company's flotation in 2015 and move to a more internationally focussed business.
As for Germinario, he highlighted her international financial and investment experience.
Chairman Will Samuel added: "John Laing has a strong track record of identifying strong investment opportunities in the infrastructure and renewable energy sectors. Demand for both is increasing and Luciana will bring strong operational capability with a real focus on driving investment performance."