John Laing Group trading in line as it reduces exposure to UK market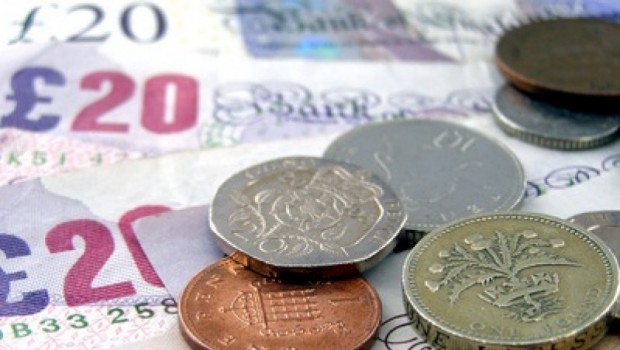 Infrastructure investment and management company John Laing Group issued a pre-close update for the year ending 31 December on Thursday, reporting total investment commitments to date of £267m, which was slightly ahead of its guidance for 2018 of approximately £250m.
The FTSE 250 firm said one further investment of between £20m and £30m was possible before the year-end.
In public-private partnerships, its commitments included £17.5m to the MBTA Automated Fare Collection System and £15.3m to the I-75 Michigan Road in the United States, and £21.7m to the A16 road in the Netherlands.
Its renewable energy commitments for the year to date included £30m for the Fox Creek / Brantley Solar Farms and £27m for the IS54 and IS67 Solar Farms in the US, while £59m went to the Sunraysia Solar Farm, £41m to the Finley Solar Farm, and £55.8m to the Granville Wind Farm, all in Australia.
The board said it had a "strong pipeline" of future opportunities, as it described in the interim results in June.
Total realisations agreed in 2018 to date amounted to £296m before costs, of which £241.5m had completed, in line with the company's guidance for 2018 of approximately £250m.
They included the sale of the remaining 15% shareholding in the first phase of the Intercity Express Programme (IEP) in the UK for consideration of £232m, and the sale of a 50% shareholding in the Lambeth Social Housing project for consideration of £9.5m, both completed in May.
They sale of the 37.43% shareholding in Manchester Waste TPS Co for consideration of £54.5m was imminent, and was now expected to complete in the first quarter of 2019 following customary EU antitrust clearance.
Once completed, that transaction would further reduce John Laing's UK exposure.
Other realisation processes were said to be underway, but were not expected to reach completion before year-end.
Other than the sale of the shareholding in IEP Phase 1 in excess of its valuation, the board said its investment portfolio performance in 2018 to date was in line with expectations.
"Our asset management team actively monitors and manages each project we invest in," the board explained.
"A number of these projects are large, sophisticated infrastructure assets, and therefore delays and other issues do occur.
"In all instances, a judgement as to potential outcomes is taken into account when John Laing's portfolio valuation is prepared."
Looking at its IEP Phase 2 investment, where the valuation was at least £225m as at 30 June, John Laing said the first trains for the East Coast mainline, which had a similar design to IEP Phase 1, were now scheduled to be accepted into service in the first quarter of 2019.
At its Denver Eagle P3 investment, where the valuation was between £75m and £100m as at 30 June, the company said both the A line and the B line had been operating successfully since 2016 and had achieved above 97% on-time performance.
Final certification of the overall project remained subject to approvals from both state and federal transport regulators for the third line, the G line.
Delays associated with the legal and regulatory regime had led to certain claims by the project company, and those were currently the subject of discussion or dispute between the parties involved, including the public sector client.
Commencement of full service revenue was subject to the final certification.
At its Sydney Light Rail investment, which carried a valuation of between £50m and £75m as at 30 June, John Laing said that as it stated in its June results announcement, the programme was running behind schedule by around 15 months, though it remained within the overall long stop date.
Part of the delay was attributed to the presence of below-ground utility equipment not identified before construction began.
That had led to various claims by the principal contractor, which continued to be the subject of negotiations between the contractor and the public sector client, facilitated by the project company.
On the pension fund front, John Laing said that as at 30 November, the combined IAS 19 pension surplus for the John Laing Pension Schemes was estimated at £6m based on an IAS 19 discount rate of 3.05% and long term RPI of 3.3%.
That compared to a surplus at 30 June of £24m, based on an IAS 19 discount rate of 2.75% and long term RPI of 3.0%.
The change was put down to a decrease in the valuation of John Laing Pension Fund's equity investments, as well as an increase in inflation expectations, offset by the increase in the IAS 19 discount rate.
"We expect the IAS19 position at 31 December in the full year results to reflect a preliminary estimate of the impact on liabilities from GMP equalisation, as well as any changes in other assumptions, including mortality," the board said.
Looking ahead, John Laing said its net asset value at 31 December was projected to be in the range of management expectations, assuming constant exchange rates and no change in the IAS 19 pension surplus at 30 November.
It expected the special dividend for 2018 to be based on realisations completed to date of £241.5m, saying that In arriving at the appropriate percentage within the 5% - 10% payout rate, the board planned to consider "all relevant factors", including funding needs for new investments.
The pipeline of new investment opportunities remained "strong" in both public-private partnerships and renewable energy, especially in the US and Australia, and could soon include opportunities from certain countries in Latin America, the directors said.
John Laing was currently part of 10 shortlisted PPP bids due to reach financial close in the next 18 months, of which seven were in North America and three in Europe.
As it had previously stated, the board was continuing to assess other infrastructure asset classes that could fit the firm's business model, and new geographies where it saw potential opportunities to invest alongside established partners at appropriate returns.
The market for secondary assets remained "strong", according to John Laing.
"Following our rights issue in March, we have continued to take advantage of our strong pipeline of opportunities and we have exceeded our investment guidance for 2018," said chief executive officer Olivier Brousse.
"As we look forward to 2019, we are confident in our ability to manage our existing projects actively and generate more value from them, as well as spread our activity across different geographies and sectors, which reduces our exposure to local policy uncertainties.
"We continue to see an attractive pipeline both in existing and new sectors."
The board said John Laing Group's results for the year ending 31 December would be announced on 5 March.