JLEN assets value rises ahead of new energy levy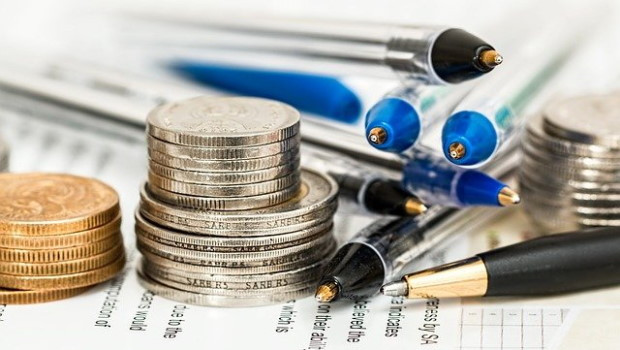 JLEN Environmental Assets reported an improved half-year portfolio valuation of £890.2m on Monday, up from £795.4m at the end of March.
The FTSE 250 company said its net asset value at period end on 30 September was £829.6m, equalling a net asset value per ordinary share of 125.4p, up from 115.3p.
It noted that after the end of the period, the government announced plans for its 'electricity generator levy' that reduced the net asset value to £822.6m, or 124.4p per share.
It declared a second interim dividend of 1.79p per share, taking total dividends for the six months to 3.57p, in line with its target.
Cash dividend cover was 1.64x on dividends paid during the period, while the firm's share price total return since initial public offering was now 92.4%, or 8% on an annualised basis.
Its overall fund gearing as at 30 September was 25.5%, with £98.6m still undrawn on its revolving credit facility.
Looking at its portfolio, JLEN completed four acquisitions in the period, giving it a total of 41 assets, including two investments in a new sector of controlled environment.
The board said it had a diversified portfolio of 28% wind, 28% waste and bioenergy, 21% anaerobic digestion, 15% solar, 5% low carbon and sustainable solutions, 2% controlled environment, and 1% hydro by value.
It said the renewable energy generating portion of the portfolio delivered 655 GWh, up from 560GWh in the same period last year.
In the boardroom, Ed Warner was appointed as company chair in the period, from 2 August.
"JLEN has delivered strong returns during a period of extraordinary dislocation in the global economy," Ed Warner said.
"During the period, the company expanded its portfolio by making four acquisitions and generating a strong pipeline of near-term investment opportunities for further growth.
"Our diverse portfolio of environmental assets is well placed to benefit from the continued drive for a more sustainable and secure way of living."
At 0809 GMT, shares in JLEN Environmental Assets Group were down 0.63% at 126p.
Reporting by Josh White for Sharecast.com.