JD Wetherspoon sees festive sales rise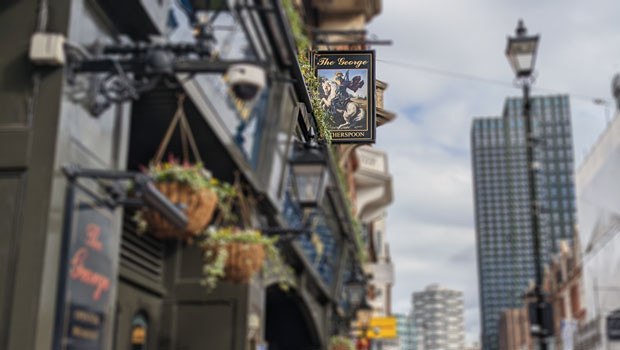 JD Wetherspoon reported a jump in first-half sales on Wednesday, although they remain below pre-pandemic levels.
The FTSE 250 pubs group said like-for-like sales in the 25 weeks to 22 January 2023 were 13.1% higher than the same period a year ago, but down 0.7% on the six months to 26 January 2020.
Over the key festive season, sales were ahead 17.8% in the 12 weeks to 22 January 2023. A number of pandemic restrictions remained in place in December 2021.
Compared to the 12 weeks to 26 January 2020, like-for-like sales fell 2.0%.
Wetherspoon, which said it had outperformed the wider market during December, noted that labour, food, energy and maintenance costs in the hospitability sector were "far higher" than the pre-pandemic period.
Looking to the second half, founder and chair Tim Martin said: "We are cautiously optimistic about the company's prospects for the financial year."
He added that the "biggest threat" to the hospitality sector were supermarkets, because grocers are taxed differently to pubs and restaurants. "Unless the industry campaigns strongly for equality, it will inevitably shrink relative to supermarkets."
Wetherspoons has an 844-strong estate, after it opened two pubs and sold ten during the first half. A total of 35 remain on the market.