JD Sports misses estimates but forecasts higher profits this year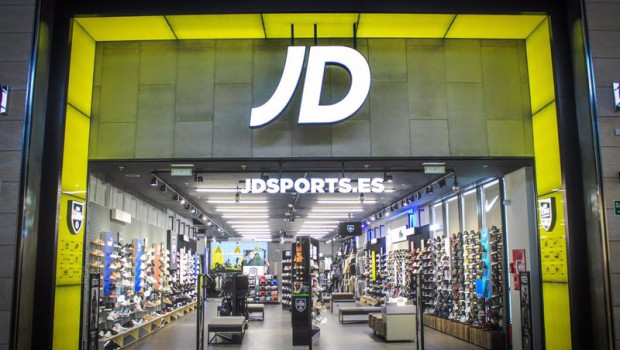 JD Sports Fashion missed annual profits expectations, despite more people buying sports and casualwear during the pandemic lockdown, as it reinstated dividend payments and forecast higher earnings for the current year.
The company on Tuesday said pre-tax profits fell to £324m from £348m, compared with a January estimate of £400m, on revenues of £6.17bn, up from £6.11bn a year earlier after a strong performance in the US. The total dividend was lifted to 1.44p a share from 0.28p.
Current fiscal year profits were estimated to be in a range of £475m - £500m.
JD Sports said clothing sales, principally casualwear and sportswear, performed strongly in the year with sales of apparel ranges representing more than 50% of UK revenues.
"Whilst we must obviously acknowledge the increased levels of working and exercising at home, it is our belief that the growth in casualwear and sportswear is not a temporary phenomenon with the culture of casual attire in working and social environments gathering momentum over a number of years," said chairman Peter Cowgill.
JD Sports said it was incurring "some duties and disruption" from customs checks on the transfer of goods from the UK into EU countries after Britain's exit from the European Union on January 1 and was fitting out a new warehouse in Dublin, Ireland to avoid delays, while also looking for another larger permanent facility in Europe to process the majority of orders destined for the Continent.
The new capacity will be in addition to an 80,000 square foot warehouse opened in Belgium last year to mitigate the impact of Brexit.
Cowgill said the company added that it had signed a deal with Clipper Logistics to provide warehousing and e-fulfilment to meet continuing high demand from online sales.
Russ Mould, investment director at AJ Bell said the US was expected to be a major contributor to earnings in the coming years, but was facing competition from direct-to-consumer business streams.
"Various shoe manufacturers including Adidas and Nike are now selling direct to consumers online, meaning JD has new rivals on the retail side," Mould said.
"There is a growing trend for product creators to skip the middleman and use the online channel to go directly to the end customer, as it could boost profit margins and enable them to better understand the consumer which could influence future product development."
"JD may therefore have to put more emphasis on its physical stores as being unmissable showrooms and lean on the appeal of trying shoes on in the store."