Japan green lights AstraZeneca asthma drug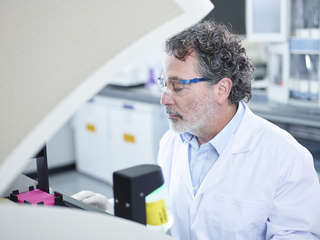 AstraZeneca drug Tezspire has been approved for use with patients with severe asthma in Japan, the blue chip confirmed on Tuesday.
The Anglo-Swedish drugs group said the Japanese Ministry of Health, Labour and Welfare (MHLW) had approved Tezspire for the treatment of bronchial asthma in patients with severe or refractory disease whose symptoms cannot be controlled with other inhaled therapies.
The approval follows successful phase III clinical trials, AstraZeneca said, which demonstrated superiority across all endpoints in patients with severe asthma when compared to the placebo.
Mene Pangalos, executive vice president of biopharmaceuticals R&D at AstraZeneca, said: "Tezspire is the first and only biologic approved by the MHLW that has been shown to consistently and significantly reduce attacks in exacerbation trails in a broad population of severe asthma patients.
"Tezspire has the potential to improve outcomes for many patients."
AstraZeneca is developing Tezspire - which was recently approved for use in the US and across the European Union for add-on maintenance treatment for patients with severe asthma - in collaboration with American biotech Amgen. The two companies are sharing costs and profits equally following a royalty payment by AstraZeneca.
Analysts are hopeful that Tezspire could be a blockbuster drug for AstraZeneca.