IWG's recovery from Covid-19 pandemic taking longer than initially expected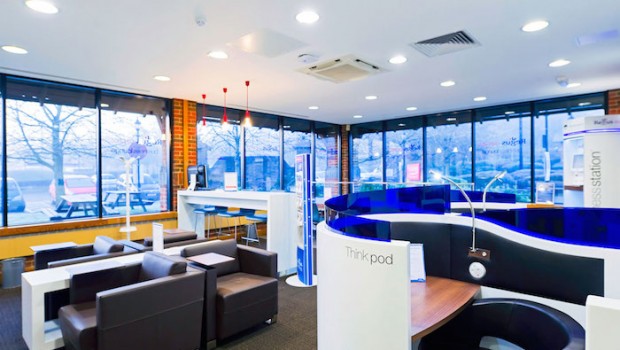 Serviced offices provider IWG said on Tuesday that it would be forced to shutter more underperforming locations as a result of the market recovery from the coronavirus pandemic was taking longer than anticipated.
IWG said revenues had fallen 6.4% in the twelve months ended 31 December to £2.48bn, dragging the group to a pre-tax loss of £650.2m - a marked turnaround versus 2019's reported pre-tax profit of £55.0m.
Adjusted underlying earnings were £1.23bn, down from last year's £1.48bn figure, while IWG also reported a loss per share of 67.9p compared to 2019's reported earnings per share of 50.5p.
However, IWG said it has seen an increased level of demand for hybrid working spaces and suburban locations as a result of a general shift towards remote working amid the Covid-19 pandemic.
The FTSE 250-listed firm stated the pandemic had caused a step-change in the office space sector, with employers opting for shorter leases and employees increasingly choosing to work from home.
Chief executive Mark Dixon said: "This was a period of exceptional change for IWG, for our employees, our clients and for the overall business environment worldwide. Certainly, 2020 was very difficult, and I anticipate these challenging market conditions to prevail for a few months to come.
"But 2020 was also a year when our market underwent a decade of evolution in just 12 months. It was a year when companies across the world discovered first-hand that their workforces could be highly engaged and productive while utilising the hybrid way of working: at home, in a local office, and occasionally at corporate HQ. This trend is not new, but one that has been accelerated by the emergence of the Covid-19 pandemic. Today, we anticipate a massive surge in growth when we eventually emerge from the unprecedented downturn that the Covid-19 pandemic has created."
As of 0830 GMT, IWG shares were down 2.88% at 370.40p.