IWG warns over 2021 profits due to Covid restrictions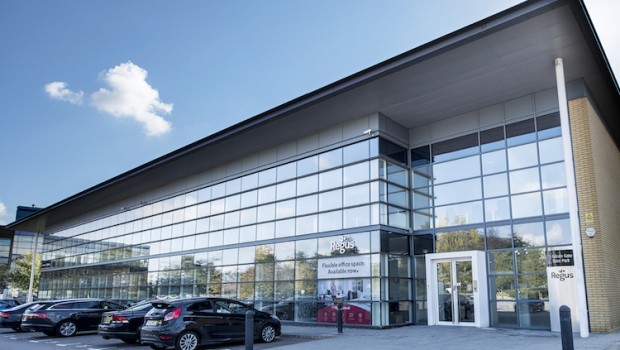 Workspace provider IWG warned on Monday that underlying profit for 2021 is set to be "well below" the previous year's level due to Covid-related restrictions in some of its markets, but reiterated its expectations for a recovery in 2022.
The company said that while it has continued to see strong recovery in some of its markets since the first-quarter update, the overall improvement in occupancy across the group has been lower than expected due to the prolonged impact of lockdown restrictions and the emergence of new variants of Covid-19 in some markets.
"Accordingly, this will delay the anticipated recovery in our business and, given the operational gearing of the group, is expected to have a significant impact on the group's results for 2021, with underlying group EBITDA (earnings before interest, tax, depreciation and amortisation) for 2021 now expected to be well below the level in 2020."
IWG has continued to see "unprecedented" demand for its flexible work products as more companies adopt hybrid working, and highlighted a "very strong" pipeline of potential partners wanting to work with the group to grow the platform.
"As previously indicated, good progress is being made in relation to larger master franchise agreements, with several in the final stages of discussions, and we anticipate making further announcements in this regard in due course," it said.
In markets where Covid-related restrictions are easing such as the US, there has been positive momentum. Occupancy is improving, enquiries have reached pre-pandemic levels, there is an increasing pipeline of corporate customers on network-wide deals and service revenues are starting to improve, IWG said.
"These positive trends support the board's view that the prolonged impact of Covid-19 on the group's 2021 results is one of timing and that, as lockdown restrictions ease, the significant actions taken to restructure the group's cost base, together with the unprecedented demand for hybrid working and the group's unrivalled national and international network coverage, will deliver a strong improvement in profitability and cash generation.
"Accordingly, the board's expectations for a strong recovery in 2022 are broadly unchanged."
At 1110 BST, the shares were down 13.3% at 317.90p.
Broker Peel Hunt, which rates the stock at 'hold', said: "For it to be 'well below' is remarkable, when Q1 commentary was upbeat, occupancy troughed in February and price was supposed to be moving up. We can understand that the new CFO wishes to be conservative, but there is no question that this is disappointing.
2We provisionally cut profit before tax for FY21/22/23E from £-30.7/122.2/206.7m to £-200/100/206.7m, and earnings per share from -2.1/8.2/13.9p to -13.4/6.7/13.9p.
"Our low-end target price of 340p moves to 300p. If major master franchise agreements are signed as promoted, and if the recovery comes through faster than expected, this might look conservative, but earnings visibility is low, and we prefer to wait."