ITM Power extends Shell hydrogen refuelling deal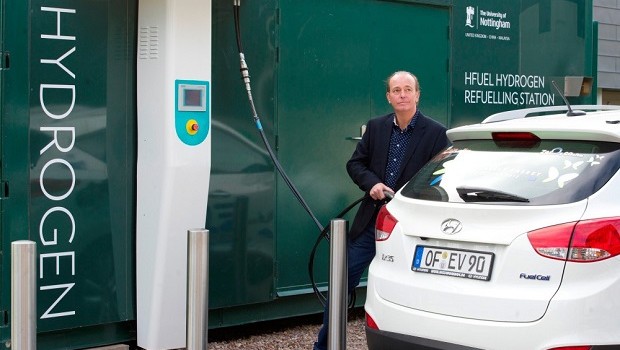 ITM Power has extended a hydrogen refuelling agreement with Royal Dutch Shell for five years.
The energy storage and clean fuel company said the new agreement would cover refuelling of hydrogen vehicles, including passenger cars, buses, trucks, trains and ships.
The companies signed an initial agreement in September 2015 and the partnership will now run until 2024. ITM shares rose 3.4% to 27.2p at 10:54 BST.
ITM's chief executive Graham Cooley said: "We have been working together since 2015 and have developed a trusted partnership that forms a solid basis to expand in the UK and worldwide."
ITM runs two hydrogen refuelling stations at Shell's Cobham and Beaconsfield service stations and four further stations are funded. A station at Shell's Gatwick site will open later in 2019 with another to follow in Derby by the end of the year and two London stations planned.
Mike Copson, Shell's hydrogen business development manager, said: "The successes we have achieved at Shell Cobham and Shell Beaconsfield are a strong step toward making hydrogen a convenient and viable fuel choice, and we look forward to continuing to expand the UK's developing network."