Irn-Bru maker AG Barr warns on profits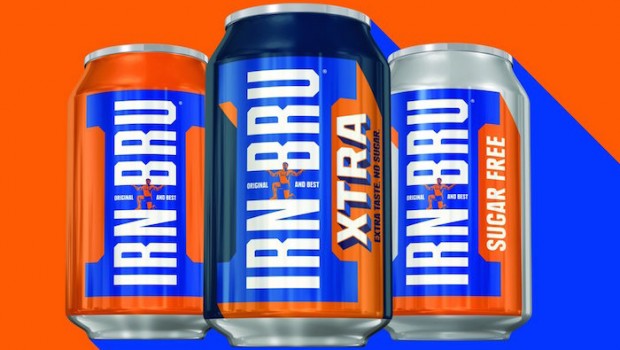 Irn-Bru maker AG Barr warned on profits on Tuesday, pointing to poor volumes following the introduction of the soft drinks levy and disappointing spring and early summer weather.
Barr, which last year placed a short-term focus on volume amid challenges such as the introduction of the soft drinks levy and CO2 shortages, said it increased its pricing this year, aware that this would impact volumes. However, trading in the year to date has been below its expectations, exacerbated by disappointing weather and brand-specific challenges in Rockstar energy and Rubicon juice drinks.
Despite its "strong" second half plan, it does not expect to recover fully from the volume impact in the first five months of this year and the current trading it is experiencing. As a result, it now expects revenue for the 26 weeks to 27 July to drop around 10% from the previous year to £123m, with profit for the full year expected to decline by as much as 20% on the year.
The group also said it expects to incur some exceptional costs this year as it takes action to "regain momentum".
Chief executive officer Roger White said: "While the Funkin business goes from strength to strength, it has been a challenging start to the year for Barr soft drinks. Weather comparatives and trading, particularly in the impulse on-the-go market, have been even tougher than expected which, along with some brand specific challenges, have led to a short-term impact on our financial performance.
"We are focused on returning to growth and will continue to take the actions we believe necessary to succeed in the dynamic environment within which we operate."
At 0806 BST, the shares were down 22% at 677.99p.
Nicholas Hyett, equity analyst at Hargreaves Lansdown, said: "To say this is a curve ball is an understatement. Consumer goods companies like AG Barr are supposed to be reliable compounders, with sales that turn up come rain or shine. Unfortunately the combination of price changes and a bit more rain than shine has seen sales of Barr's soft drinks trailing behind last year's performance, and profits struggling even more.
"The pain for shareholders has been compounded by the fact that, with a price to earnings ratio of 26, the shares were priced for perfection, leaving them vulnerable to a tumble on the smallest disappointment.
"The cocktail of woes that have struck the group are more than a small disappointment, but it's important not to lose sight of some of AG Barr's underlying attractions. The group's got net cash on the balance sheet which will help it weather the storm, and a loyal customer base for its core Irn-Bru brand - which has not been caught up in the recent troubles. In the long term those strengths should tell."