IPM acquisition underpins NCC revenue, earnings per share weaker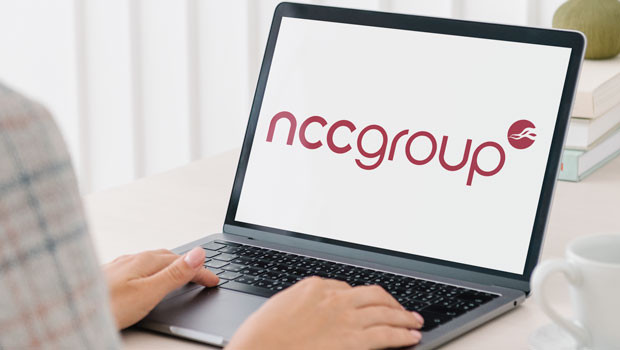 Cybersecurity specialist NCC Group reported 14.7% growth in revenue at constant currency in its first half on Thursday, or 10.7% at actual rates, to £150.1m, driven by its acquisition of IPM.
The FTSE 250 company said revenues excluding the IPM acquisition were up 7.2% on a constant currency basis, or 3.8% at actual rates, to £140.8m.
It reported "good" revenue growth in assurance of 8.8% at constant currency, while software resilience excluding IPM was down 3.3% at constant currency, although its sales capability was now back to "full strength", with growth expected to return in the second half.
The integration of IPM was progressing to plan, and the business was performing in line with expectations.
NCC's gross margin increased 2.3 percentage points for the six months ended 30 November, which the board put down to the IPM acquisition, as its gross margin in assurance expanded by 1.2% percentage points.
The company said its operating profit fell 8.2% year-on-year to £10.1m, while its adjusted EBITDA was 2.8% firmer at £26.1m.
Basic earnings per share slid 20.8% to 1.9p, and adjusted basic earnings per share were 2.2% weaker at 4.4p.
The firm said its free cash flow prior to acquisition costs of £6.4m totalled £20m, compared to £15.1m in the prior period, delivering cash flow conversion before acquisition costs of 99.2%.
Looking ahead, NCC said second half trading was currently in line with expectations following sales order momentum in December and January, with software resilience returning to revenue growth against the second half of the 2021 financial year.
The board said the balance of 2022 required further revenue acceleration, which it expected to occur as its global markets recovered from pandemic disruption, and for which it had recruited the global delivery capacity.
As a result, it was expecting a strong second half leading to our full-year outturn in line with management expectations.
The directors left the interim dividend unchanged at 1.5p per ordinary share, with NCC's dividend policy remaining under review.
"The strength of NCC Group stems from the quality of our people," said chief executive officer Adam Palser.
"I am delighted that, in these times of unprecedented demand for cyber and IT talent, we have significantly increased our technical headcount, produced more impactful research than ever before and delivered more value for our customers.
"As a result, the strong underlying growth from our assurance business, coupled with the successful integration and positive trading of the IPM business acquired in June, led to an excellent financial performance with double-digit revenue growth in the first half."
Palser said the company was "particularly encouraged" by the strong assurance gross margin performance in the period, demonstrating its ability to use utilisation, pricing and global resourcing as levers to "manage our way" through the higher costs expected as it competed for talent.
"Accelerated digitisation, the rapid growth and sophistication of ransomware attacks and the implications of the large scale adoption of hybrid and remote working globally continue to provide fertile growth opportunities for our comprehensive cyber resilience services.
"With more software being deployed than ever before by a growing ecosystem of dynamic software companies, we continue to see great promise for our software resilience portfolio.
"We enter the second half of our financial year with a pipeline of opportunities and talent that leads us to expect further growth in the impact we have to our customers, the experiences we provide our people and, of course, our financial metrics."
At 1019 GMT, shares in NCC Group were down 1.16% at 213.5p.