IP Group's Oxford Nanopore partners with Downing Street on Covid-19 test rollout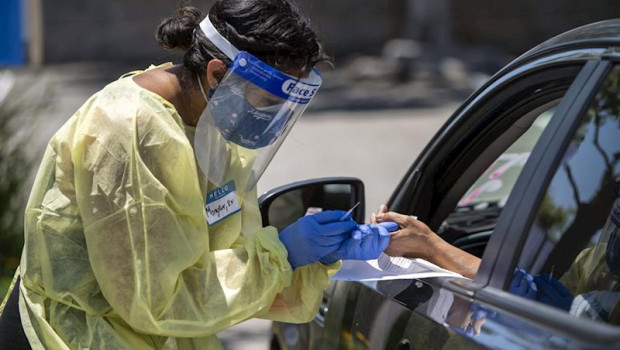 Intellectual property investor IP Group said on Monday that portfolio company Oxford Nanopore had partnered with the UK Government to roll out LamPORE, a new generation of Covid-19 test.
IP Group said its new test would support the UK's efforts to manage a continued reduction of Covid-19 and the containment of new cases, now and through the winter cold and flu season.
Under the agreement, an initial 450,000 LamPORE SARS-CoV-2 tests will be made available for use by a number of NHS testing laboratories.
As well as providing a large number of tests for existing labs, the FTSE 250-listed group added that the programme would help the UK to understand different use cases for the technology - for example, the potential asymptomatic screening of frontline staff.
Chief executive Alan Aubrey said: "The roll-out of LamPORE, the company's first diagnostic assay, is a significant development for Oxford Nanopore and in the battle against Covid-19 in the UK.
"We are proud that Oxford Nanopore has been supplying countries all over the world with sequencing capability throughout this pandemic to help support the response to the crisis."
As of 0905 BST, IP shares were up 11.57% at 74.20p.