IP Group swings to losses as it integrates Touchstone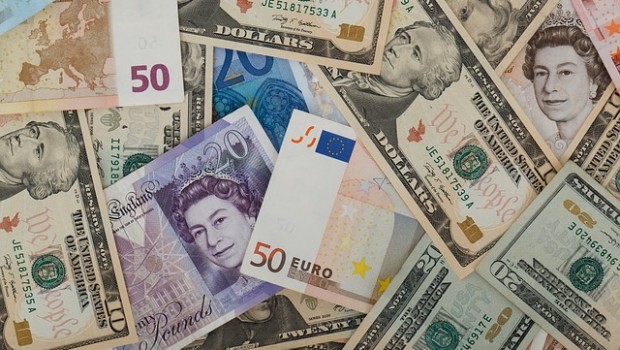 Intellectual property business developer and investor IP Group reported a fair value of its portfolio of £1.13bn in its final results on Tuesday, up from £1.1bn year-on-year.
The FTSE 250 company said it swung to a net portfolio loss of £48.4m for the year ended 31 December, however, from a gain of £94.2m in 2017, while its portfolio cash realisations rose to £29.5m from £6.6m.
Capital provided by IP Group to portfolio companies and projects totalled £100.9m during the period, rising from £71.2m, with Parkwalk Advisors investing a further £20.3m, which was an increase from £13.4m year-on-year.
Total funds raised by portfolio companies was £695m in 2018, compared to £315m in the prior year.
Looking at the portfolio companies, IP Group said Oxford Nanopore completed a £100m financing round plus a £50m investment from Nasdaq-listed Amgen, with the board reporting "significant" commercial progress.
Ceres Power raised new capital of £74m from financial investors during the year, and made new strategic partners in Bosch and Weichai Power.
Microbiotica signed a microbiome collaboration with Genentech, worth up to $534m, while Avacta Group signed a development alliance with LG Chem Life Sciences, worth up to $310m.
Artios Pharma completed a £65m funding round, and Ultrahaptics completed a £35m funding round.
IP Group Australasia also completed its first two spin-out investments, the board said.
Looking at the books, IP Group's hard net asset value totalled £1.22bn at year-end, down from £1.3bn year-on-year, while its net assets slipped to £1.22bn from £1.51bn.
Gross cash and deposits were £219.0m at year-end, down from £326.3m year-on-year, with the firm swinging to a negative return on hard net asset value of £75.6m, from a positive return of £64.1m in the prior year.
Its loss for the year was £90.6m before exceptional goodwill impairment of £203.2m, compared to a profit of £53.4m in 2017, with nil exceptional goodwill impairment.
The board said annual synergies of £8m would be achieved from the integration of Touchstone by year-end in 2020, adding that its US business had attracted external funding from a privately-held US blue-chip family office during the year.
IP Group also noted the appointment of Sir Douglas Flint as its chairman and Heejae Chae as a non-executive director as strengthening its board.
Since year-end, the company confirmed that Featurespace had completed a £25.0m funding round, while its technology transfer operations were transferred back to Imperial College, resulting in annual cost savings of around £3m.
"2018 has been a year of consolidation for the Group as we finalised the integration of Touchstone Innovations and identified significant cost synergies that are now starting to come through," said IP Group chief executive officer Alan Aubrey.
"We remain excited by the enlarged portfolio which we continue to believe will deliver significant benefits for all stakeholders."
Aubrey said "material progress" was made on a number of fronts in 2018, notably the maturation of the company's model and portfolio with cash realisations rising more than fourfold to £29.5m, while the portfolio companies raised £695m - more than double the prior year.
"While market conditions for AIM-listed small-cap companies were challenging, there was significant commercial progress among many of the key companies in our portfolio, now valued at £1.1bn.
"We retain a high level of confidence in our portfolio, with many of our companies due to reach material inflexion points this year, and the benefits that will accrue sustainably to shareholders in the years ahead."