IP Group in 'even stronger' financial position after first half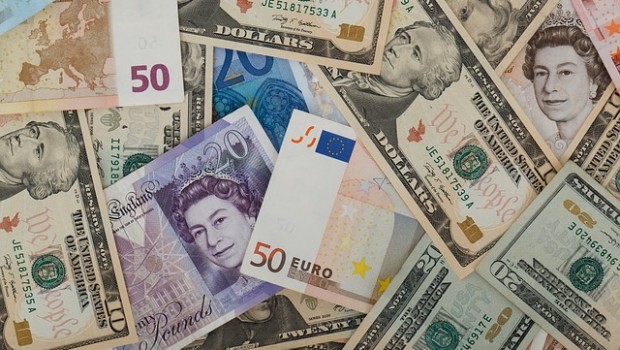 IP Group reported net portfolio gains of £34.9m, or 3%, in its first half on Wednesday, with cash realisations rising to £113.7m from £7.1m a year earlier, exceeding investment by £76.9m.
The FTSE 250 company said its investment into the portfolio was £36.9m in the six months ended 30 June, down from £39m year-on-year.
It reported a hard net asset value of £1.16bn, or 108.8p per share, down from £1.17bn or 110.6p per share a year earlier.
Net assets totalled £1.16bn at period end, slipping from £1.17bn year-on-year.
The company reported "strong liquidity", with gross cash and deposits at 30 June of £245.3m, up from £161.1m a year earlier, and net cash of £170.5m, rising from £71m.
Its return on hard net asset value turned positive, at £14.2m, compared to a negative £46.9m in the first half of last year, while the firm swung to a profit of £11.7m from a first half loss of £49.5m in 2019.
On the operational front, total funds raised by portfolio companies was more than £350m, up from £239m, which included including Featurespace at £30m, and Inivata at $25m (£19.07m), £200m of which was raised after the UK lockdown came into effect.
The fair value of the company's portfolio stood at £1.03bn at period end, down from £1.13bn year-on-year.
IP Group noted that the valuation of Ceres Power exceeded £1bn, making it the second 'unicorn' to emerge from its portfolio, with the resulting liquidity of the stock enabling it to realise the majority of its investment at 7x cost.
Strong commercial progress was also reported at Oxford Nanopore, including the development of the 'LamPORE' assay for the detection of SARS-CoV-2, or Covid-19, and a total of £77.7m additional capital being raised.
Inivata announced a strategic collaboration and a $25m investment, plus an option to buy the company, from NeoGenomics, while Wave Optics exceeded its order forecasts in the first half of the year, and now counted eight of the world's top 10 technology and social media companies as customers.
A number of the portfolio companies, most notably Oxford Nanopore, were involved in the response to Covid-19, IP Group noted.
Since the period ended, IP Group reported total further cash realisations from the portfolio of £54.4m in July, and total gross cash and deposits as at 31 July of more than £275m.
Oxford Nanopore had also announced a partnership with the UK government to roll out the LamPORE Covid-19 test since the end of the first half.
"IP Group has made excellent progress in the first half of the year and beyond, achieving record realisations to the end of July of more than £168m, more than double the £79.5m achieved for the whole of 2019," said chief executive officer Alan Aubrey.
"Thegroup saw a positive return of approximately 3% on its portfolio in the first half, despite the significant headwinds and challenges faced globally.
"We will continue this focus on net asset value growth in the second half of the year and beyond."
Aubrey said the cash realisations from the portfolio, the positive portfolio return, and continued prudent cost control have placed the group in "an even stronger", more liquid financial position than at the beginning of 2020.
"We remain confident in the prospects for our portfolio that, as well as financial returns, is delivering meaningful impact and significant benefits to society at large."
At 0843 BST, shares in IP Group were down 0.53% at 75.2p.