Investec puts in robust performance amid South Africa, Brexit uncertainty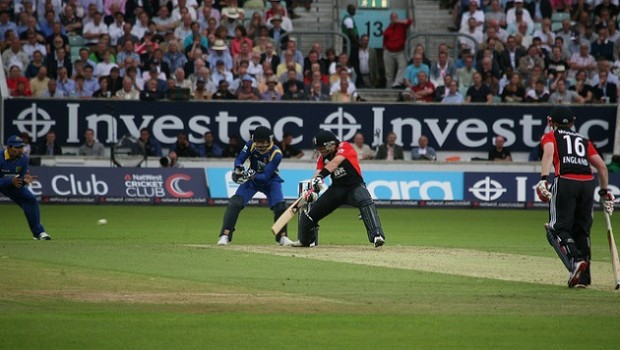 Investec updated the market on its core business performance for the first half of its financial year ahead of its close period on Friday, reporting that the company had continued to see macro challenges in its key operating geographies.
The FTSE 250 firm, which also announced the demerger and London IPO of its asset management arm in the next 12 months, noted that the South African economy entered into a technical recession during the period, with pressures on household spending and dented business confidence due to continued policy uncertainty.
In the UK, it said Brexit-related uncertainty had persisted, though the UK economy remained "resilient". The decision to spin-off of Investec Asset Management was made following a strategic review that felt there were "compelling" current and potential linkages between its specialist banking and wealth and investment businesses but "limited synergies" between those two divisions and IAM.
Against that backdrop, Investec said the IAM business was expected to report better results than the prior period, while the wealth and investment business was anticipated to report results behind the prior period.
"Both divisions have benefitted from higher levels of average funds under management supported by favourable equity markets and sound net inflows," the board said in its statement.
The specialist banking business was expected to report results ahead of the prior period, the company added.
It said the UK specialist banking business was expected to report results "well ahead" of the prior period, while the South African specialist banking business is expected to report results in line with the prior period, in ZAR.
"Overall group results have been negatively impacted by the depreciation of the average rand against sterling exchange rate of approximately 3.5% over the period."
"Taking into account the above mentioned factors, operating profit is expected to be ahead of the prior period."
Investec said it expected revenue to be "moderately ahead" of the prior period, with recurring income as a percentage of total operating income anticipated to be approximately 78%, up from 76% last year.
The firm said its total income statement impairment charge was expected to be less than the prior period, with the annualised credit loss ratio on average core loans and advances was set to to be between 0.21% and 0.25%, down from 0.61% in March and 0.54% in September last year.
Costs were expected to be higher than the prior period, largely driven by growth in headcount to support both activity levels and increased regulatory requirements.
For the period from 31 March to 31 August, Investec said third party assets under management increased 4.0% to £167bn, customer deposits decreased 5.5% to £29.3bn, and core loans and advances dropped 5.5% to £23.7bn.
"The environment remains challenging in both core geographies," the board said.
"Uncertainty around the type of Brexit continues to impact on confidence in certain sectors of the UK.
"Activity levels have however been acceptable, supporting profitable growth."
Investec said negative emerging market sentiment and continued policy uncertainty in South Africa had hurt investment confidence, resulting in a "significant weakening" of the rand.
Growth was therefore described as "challenging", which was being reflected in activity levels and performance.
"Overall group results have been supported by good growth in funds under management, positive net inflows and an improving performance from the UK specialist bank."
Investec shares spiked up by double-digits to above 540p in early trade on Friday.
Overall, it was a mixed statement, said analysts at broker Numis, with asset management ahead, but wealth and specialist banking behind expectations. Core customer loan balances were 10% short of its forecast of £26.2bn, although credit "looks OK" and FuM increased 4% ahead of its forecast of £160.8bn with net inflows ahead of forecast.
Numis said the decision to separately list the IAM business in the next 12 months, noting the group saying it "may retain" a minority stake, "should make the value in the group clearer".
Russ Mould at broker AJ Bell said the spin off "looks like a sensible decision as it should allow management more freedom to drive that business forward and not be constrained by having to follow the strategy of the current parent which is predominantly a specialist banking business".
"Unbundled companies have the freedom to be more entrepreneurial. From an investment perspective, demerged companies are often valued at a greater sum than when they were combined – which explains why Investec's share price jumped on the break-up announcement.
"Separation can sometimes entice takeover interest should a predator have been interested in part of a company but was previously put off from making an offer as it didn't want to swallow the whole group."