Intu Properties 2019 rental income to fall, considering cash call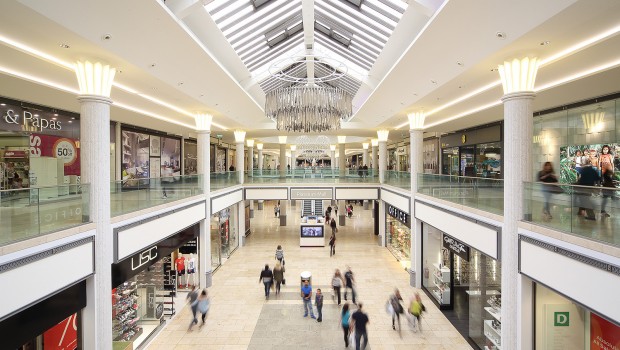 Shopping centre owner Intu Properties said on Wednesday that rental income for the year was set to drop and that it was considering a cash call amid tough trading conditions in the retail sector.
The company said it expects like-for-like net rental income for 2019 to be down by around 9%. More than half the reduction was attributed to the impact of company voluntary arrangements (CVAs) by retailers such as Arcadia and Monsoon.
Intu also said it expects rental income to continue to decline in 2020, albeit at a slower rate.
Chief executive Matthew Roberts said: "In the last quarter, we have continued to face challenging market conditions along with the rest of the sector. In particular, CVAs were slightly worse than expected. "
He said that while letting activity has been slower in the third quarter as some customers delay decisions due to ongoing political and economic uncertainty, the company is still signing "a good number of new deals with great brands".
"We have also seen a pick-up in letting activity in recent weeks which has seen Harrods take 23,000 sq ft at Intu Lakeside to launch its first standalone beauty store, H Beauty, and Zara sign for a new flagship store at St David's, Cardiff," Roberts said.
Intu said it was considering "all options" to fix the balance sheet, including asset disposals and the raising of equity.
The group said footfall rose 1.2% in the three months to 30 September, with £5m of new rent. However, occupancy levels fell to 95.1% from 97%.
At 1230 GMT, the shares were down 18.5% at 32.78p.
Russ Mould, investment director at AJ Bell, said: "Company voluntary arrangements remain the bane of shopping centre owners like Intu's existence.
"These vehicles allow struggling retailers breathing space to sort out their problems, close underperforming stores and cut their rent bills but this comes at an obvious price for landlords.
"Never mind running to stand still, Intu is running to go backwards. Despite efforts to sort out the business and a strained balance sheet, including the decision to cancel the dividend, the company continues to see rental income fall.
"This is being driven by the difficult environment facing its tenants - reflected in a rising number of CVAs including at Arcadia and Monsoon. And amid all these swirling pressures the company has admitted it may need to go cap in hand to shareholders for more funds.
"At least the company is starting to see some improvement in footfall and letting activity. It will hope a fragile recovery here isn't derailed by the timing of a UK General Election smack in the middle of the traditional festive shopping season."
Liberum said guidance for a 9% drop in annual rental income puts its FY forecasts under pressure, as it had expected an 8% decline in LFL rental growth and a 15.5% fall in LFL property valuations.
"If there is a positive, it is that the majority of the rent has been collected for the year, meaning some confidence can be taken from today's guidance. But the investment case continues to be clouded by extreme uncertainty, with the business reliant on the disposal of circa £2bn of assets into the most difficult backdrop for retail transactions on record.
"Maturing debt provides a deadline to avoid asset default. The alternative remains a rights issue, which we think is increasingly likely in our view."