Intertek H1 profit falls; enters PPE partnership with BEXIMCO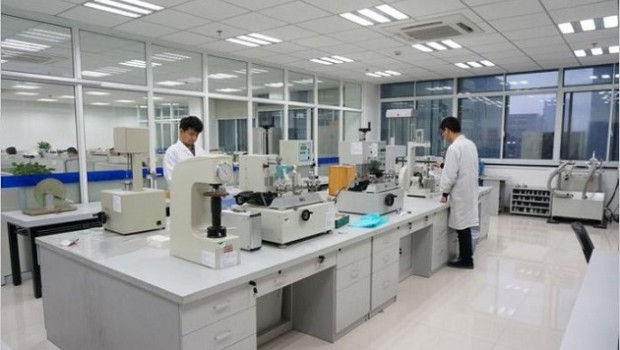 Inspection, product testing and certification company Intertek reported a decline in first-half profit on Friday due to the Covid-19 pandemic, as it announced an exclusive partnership with Bangladeshi textile and garment company BEXIMCO to meet the growing demand for PPE.
Pre-tax profit during the half fell 33% from the same period a year ago to £151.5m, with revenue down 7.8% to £1.3bn. Like-for-like revenue was down 7.9% to £1.3bn as the products and trade divisions experienced some disruption to supply chains and temporary customer business closures.
The company hailed "strong" cash generation, with adjusted free cash flow up 35.7% to £142m.
Chief executive officer Andre Lacroix said: "Over the first six months of the year, the Group delivered a resilient revenue performance , a robust margin and strong cash flow reflecting the strengths of our business model in providing mission-critical services to companies around the world, our disciplined performance management and our strongly cash generative earnings model.
"We have announced an unchanged half year dividend of 34.2p per share, based on our strong cash generation, robust balance sheet, the strength of our earnings model and our confidence in the group's future growth opportunities."
The company also announced an exclusive services appointment and strategic partnership with BEXIMCO. It noted the surge in demand for PPE since the Covid-19 outbreak and said South Asia and Bangladesh are now emerging as the new hotspots for PPE manufacturing.
Based in Dhaka, BEXIMCO has recently set up a new PPE industrial park, close to its company headquarters, having exported 6.5 million PPE gowns to the USA.
Under the strategic agreement, Intertek will have exclusive rights to operate and manage the new PPE quality assurance laboratory from planning and set-up, to providing guidelines on equipment, managing the daily operations and provision of technical experts to delivering accreditations.
At 1010 BST, the shares were down 1.8% at 5,523.41p.
Emilie Stevens, equity analyst at Hargreaves Lansdown, said: "For a company embedded in global supply chains and relying on China for a fifth of its revenue, this was a relatively resilient first half. Testing and certifying processes and products to meet regulatory requirements should be a defensive position after all. While there has been disruption and business closures during lockdowns, today's commentary suggested the impacts are more short term than long term.
"However, Intertek showed that although it is able to pivot with the times, launching more products towards the growing sustainable supply chain market, its costs are not. The result was that the 8% decline in revenue had a significant impact to profits.
"Intertek should stand to benefit from the heightened control climate created by the pandemic. It's likely coronavirus will have increased companies' focus on quality control and supply chain management. However, it's worth keeping in mind the group is trading at a significant premium - with a price to earnings nearly 50% above the long run average."