Intermediate Capital turns in stronger-than-expected first half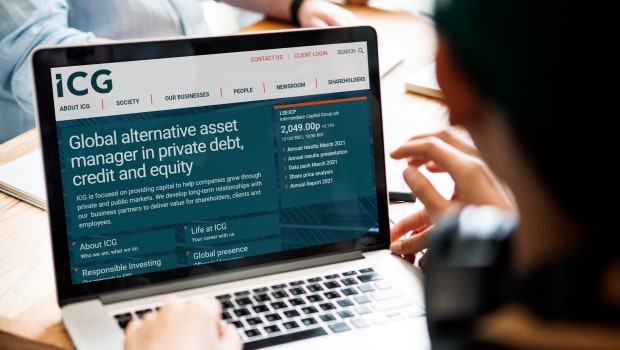 Intermediate Capital Group reported third-party assets under management of $65.35bn at the end of its first half on Tuesday, up 28% year-on-year as "strong momentum" continued across its three strategic objectives of fundraising, deployment and realisation.
The FTSE company said it raised a record $13.8bn in the six months ended 30 September, with Europe VIII already 42% larger than Europe VII and continuing to fundraise.
It also continued growth in third-party fee income at £199m for the six months ended 30 September, making for an increase of 29% over the first half of the 2021 financial year.
Looking at its fund management company, ICG reported profit before tax of £120.9m, which was a year-on-year increase of 35%, while its net investment return there was 18%, driven by strong fund performance, profit before tax of £143.8m.
ICG's balance sheet was supporting its growth, with seed investments made on behalf of new strategies totalling £115.7m.
The board maintained its dividend policy, with an interim dividend of 18.7p declared, in line with its policy of paying a third of the prior full-year dividend.
"This has been a record period for ICG on a number of levels, continuing the strong momentum of the second half and delivering progress against all three of our strategic priorities encompassing fundraising, deployment and realisations," said chief executive officer Benoît Durteste.
"We anticipated the first half would be strong, and it has exceeded our expectations.
"Fundraising has been remarkable: we have raised more in six months than in any full year in the history of ICG."
Durteste said that "notably", it was across both established and emerging strategies, evidencing the breadth of the company's embedded growth opportunities.
"We have also attracted a substantial number of new clients during the period across a range of established and emerging strategies.
"I am delighted that we continue to help lead our industry on sustainability, with our commitment to net zero by 2040 supported by approved and validated science-based targets for reductions in greenhouse gas emissions by 2030."
Looking ahead, Benoît Durteste said activity levels across the business remained high.
"Our performance demonstrates our multiple drivers of compounding growth, and gives us further confidence in our medium-term guidance.
"As we raise successor vintages of current strategies and expand our product offering, our visible and long-term third-party fee income on a growing base of assets under management is poised to increase meaningfully over the next several years."
At 0808 GMT, shares in Intermediate Capital Group were up 5.1% at 2,467p.