Intermediate Capital Group reports sharp rise in profits, accelerates fundraisings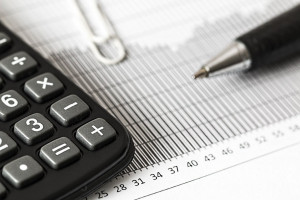 Intermediate Capital Group posted a sharp rise in first half profits amid strong demand for its funds and a recovery in portfolio valuations across the period.
So much so that the alternative fund manager, which specialises in private debt, credit and equity, accelerated its timetable for fundraisings.
Commenting on the firm's performance, chief executive officer, Benoit Durteste, described investment activity over the quarter as "exceptional", calling attention to the faster than expected launch of its Strategic Equity Fund IV, adding that the Europe Fund VIII was expected to be in the market in the next 12 months.
Both of those funds were also expected to be larger than their predecessors, he added.
For the six months ending on 30 September, group profits before tax on an IFRS basis jumped 29% to £197.8m with earnings per share 32% higher at 66.9p.
Intermediate Capital raised €2.6bn of new money over the period, driving total assets under management to €46.1bn and profits at the Fund Management Company up 6% to £89.8m.
Investment company profits meanwhile soared from £68.4m in the comparable year ago period to £108.0m, as valuations rebounded and amid favourable realisations.
It also ended the period in what it termed as a "robust" financial position, with £1bn of liquidity at its disposal and net gearing down to just 0.67, against 0.76 one year ago.
Full-year fundraisings were seen coming in at €6.0bn.
In line with the firm's state policy of paying out a third of the prior full-year dividend, the interim payout was bumped up 13% to 17.0p per share.
Analysts at Canaccord Genuity said the larger than expected size of Strategic Equity Fund IV and Europe Fund VIII "bodes well for outer years".
Furthermore, the Fund Management Company not only deployed €2.1bn of funds, another €4.0bn of deals were closed, signed or in exclusivity since period end and fee rates had remained stable.
Regarding the balance sheet, net gearing stood at 0.67 even as the outfit was refinancing, while its target level was 0.8-1.2 times.
"Consequently, we would not rule out the potential for special returns at some point in the next couple of years."
Canaccord was at 'buy' on the shares with a target price of 1,716.0p.