Intermediate Capital Group hikes dividend after AUM growth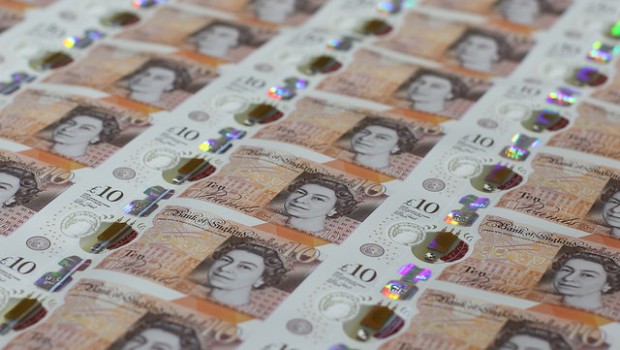 Intermediate Capital Group (ICG) climbed on Wednesday as it reported a jump in assets under management (AUM) and a 50% increase in dividend payout, though annual profits dipped due to a change in loan note valuation.
AUM increased by 29% to €37.1bn at 31 March and ICG's fund management company saw profits increased by 51% to £143.8m, though the company's investment company saw profit before tax decline by 62% to £39.1m.
Meanwhile, ICG's full year dividend came in at 45.0p per share, up 50% compared to the year before.
Total IFRS profit before tax for the year ended 31 March came in at £182.9m, down by 8% compared to the prior year, though adjusted profit before tax, which excludes the impact of an £83.9m drop in respect of a change in the valuation technique used for the collateralised loan obligation notes held within the investment company, increased by 65% to £278.3m.
"We do not anticipate significant variations in profit after tax between the internally and IFRS reported numbers going forward," the company said in a statement.
Total revenue edged 3% lower to £464.1m on an IFRS basis, as the fund manager's net investment returns.fell by 29% to £225.9m.
However, on an as internally reported basis, which excludes the change in valuation of the CLO notes, total revenues rose by 11% to £529.3m and net investment returns by 14.5% to £275.1m.
Cash and cash equivalents dropped to £354.0m at the end of the year, down from £520.7m at the same point 12 months beforehand.
The FTSE 250-traded company said its outlook remains strong, with good visibility on future fundraising underpinned by a strong and diversified franchise supported by a growing institutional client base.
Analysts from Shore Capital said: "In recent years, ICG has benefitted from a structural shift in demand for relatively high yielding alternative assets which has driven strong growth in third party gross fund inflows and FMC profitability. This, in turn, has helped to drive a sharp re-rating of the shares as the market has been willing to attribute greater value to such capital light earnings relative to those of the more capital intensive IC. We believe that the group is currently operating in almost perfect market conditions, which is reflected in what we view to be a rather full valuation."
Intermediate Capital Group's shares were up 6.43% at 1,274.00p at 0906 BST.