InterContinental revpar drops 75% in second quarter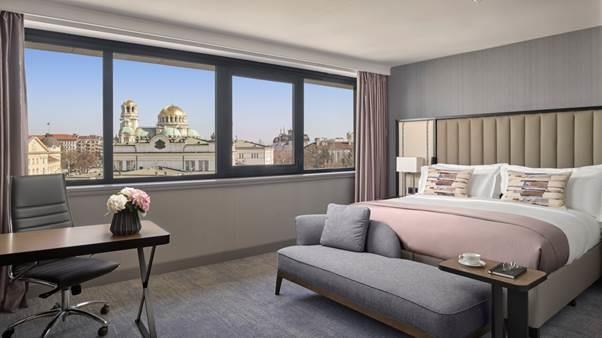 InterContinental Hotels said revenue per available room (revpar) fell 75% in the second quarter but that the trend was improving and 90% of its hotels were now open.
Revpar declined 82% in April, 76% in May and 70% in June with the improvement mainly in China and franchised hotels in the Americas. The FTSE 100 group said the pace of reopenings had accelerated with about 10% still shut.
In the Americas revpar fell by 72% with the biggest decline in the more upmarket, urban US managed estate where revpar fell 87% compared with more domestically driven franchised sites, which dropped by 67%.
Occupancy in comparable open hotels in the US has improved to more than 40%. About 30% of hotels in Europe, the Middle East and Africa are shut and in China 1% are shut.
InterContinental said 17 of its 26 owned, leased and managed hotels were still closed with very low occupancies at those that are open. This business will report an operating loss before exceptional items of about $25m (£20.3m) for the first half, it said.
"A gradual reopening of these hotels is currently expected through the third quarter, and once open we expect to experience low occupancies and lower than usual non-room revenues," InterContinental said.
The company said it was on track to reduced fee business costs by $150m from 2019 with more than two-thirds of the savings due in the second half.
At 26 June InterContinental had about $2bn of liquidity. After offering fee relief and greater flexibility to hotel owners it has received "continued payments" in May and June.