Inmarsat slumps on maritime division woes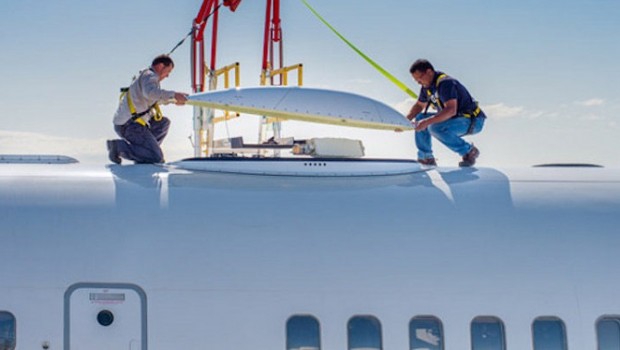 Inmarsat was under the cosh on Thursday after the satellite company posted a jump in third-quarter revenue and earnings but warned of challenging conditions in the maritime market.
In the third quarter to 30 September, group revenue rose 3.7% to $369.3m, while earnings before interest, taxes, depreciation and amortisation were up 6.8% to $206.5m.
Revenue from the aviation business was up 34% to $68.2m, but revenue in the maritime unit fell 5.7% to $135m as revenues from the FleetBroadband product declined.
Inmarsat highlighted competition issues in the maritime segment, noting that the market is now quickly adopting broadband connectivity, with the pace of adoption being faster and more disruptive than previously expected in some areas.
"Whilst we are retaining a large share of FleetBroadband customers who migrate to VSAT, we are currently also losing a larger number than expected to competitor offerings, including newly emerged, low-end VSAT offerings," the company said.
"We are working hard to address this competitive dynamic through enhanced product offerings, targeted price incentives and new sales strategies, which are progressively being introduced in both FB and FX."
Revenue in the government arm rose 7.7% to $95.2m, while revenue in the enterprise business declined 9.4% to $34.6m.
Inmarsat said it expected revenue and EBITDA for FY18 to be "at least in line" with current market consensus of $1.33bn and $610m. In the medium term, it continues to target a mid-single digit percentage revenue growth on average over the next five years, with EBITDA and free cash flow generation improving "steadily".
Chief executive officer Rupert Pearce said: "Inmarsat remains at the forefront of our chosen markets, leveraging the strength of our established market position, continuing to deliver an exciting technology roadmap and taking a highly disciplined approach to costs and capital expenditure.
"As a result, the group remains well placed to continue delivering medium-term growth in revenue, EBITDA, and free cash flow."
RBC Capital Markets said group EBITDA of $206.5m was above consensus of $184m, but revenue of $135 in the maritime arm was 5% below the $142m analysts had pencilled in.
At 0940 GMT, the shares were down 6.9% to 428.80p.