Indivior warns of potential full-year loss as quarterly profit eases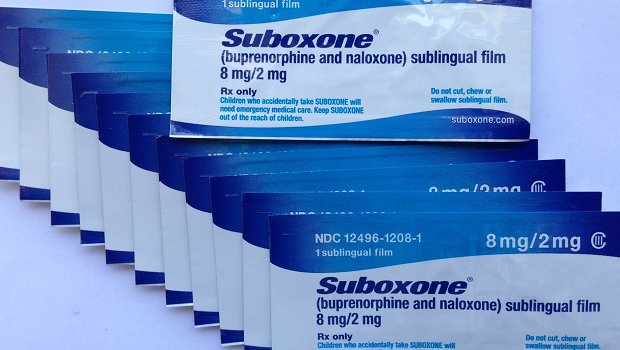 Drug maker Indivior, which has been accused by the US Department of Justice of fraudulently marketing an addiction treatment, has warned it could slide into the red this year.
Updating investors on its first-quarter performance, the London-listed company said net revenue for the full year was expected to be in a range of $525m to $575m, while income before exceptional items was likely to range from a profit of $10m to a loss of $40m.
The company has been hit by generic film competition to Suboxone, one of its main drugs.
Chief executive Shaun Thaxter said: "Our share loss to date has been lower than suggested by historic industry analogues and we have also benefited from strong early shipments of our authorised generic.
"While this represents an encouraging operational start to the year, we continue to prudently assume that we will face an accelerated pace of share erosion in the coming quarters."
Net revenues in the three months to 31 March were down 6% at $238m, while operating profile tumbled 35% to $75m. Excluding exceptional items, adjusted operating profit rose 3%, however, to $102m while adjusted earnings per share came in 9% higher at $0.12.
Thaxter added: "Looking ahead, we do not underestimate the amount of work we still have to do. However, we remain undaunted in the pursuit of our vision to improve the lives of patients suffering from addiction and its co-occurring disorders."
Shares in Indivior, which was spun out of Reckitt Benckiser in 2014, tumbled more than 70% last month when it was announced that the company had been indicted by a grand jury.
The DoJ is accusing Indivior of operating an illicit scheme to increase sales of Suboxone Film that put "profits over the health and well-being of patients" and is seeking fines of at least $3bn. Indivior contests all charges and said it will "vigorously defend itself".
The investigation began in 2013 and relates to alleged practices carried out before Indivior was spun out, meaning the probe is also weighing on Reckitt Benckiser.
The blue chip consumer goods group warned on Thursday that final costs might be "substantially higher" than the $400m provision taken in 2017. It also noted that while it was committed to resolving the issue it could not predict "with any certainty" if an agreement is struck.
As at 1330 BST, shares in Indivior where ahead 8% while Reckitt Benckiser was largely flat. In a note, Citi said Indivior's full-year revenue guidance was better than its own estimates, as was the company's net income guidance, with the bank previously pencilling in a loss of $49m.
Citi also noted that another Indivior drug, Sublocade, had a slighter better-than-expected first quarter.