Indivior warns of annual loss as Suboxone sales plunge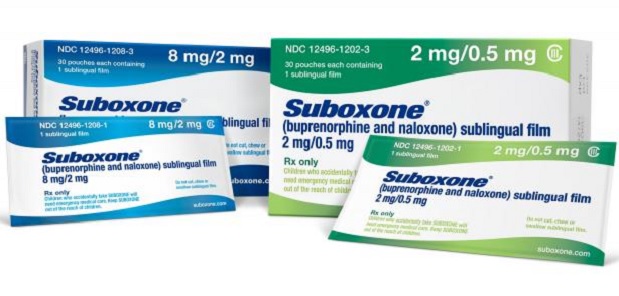 Indivior warned it would suffer a loss this year after collapsing sales of its controversial Suboxone opioid-addiction treatment caused profit to fall more than a third in 2019.
Operating profit for the year to the end of December fell 39% to $178m (£137m) as net revenue dropped 22% to $785m. In the fourth quarter, Indivior swung to a $42m loss from a $20m profit a year earlier.
Indivior shares lost a fifth of their value in response to the news.
The pharmaceutical company said sales of Suboxone were hit by the launch of generic competitors. Suboxone's share of the market more than halved to 24% from 53% over the course of the year. Indivior said the pace of market loss would intensify and that its share would settle at the nomr for branded drug products.
The company said it expected a loss of $20-50m in 2020 and for revenue to drop to between $525m and $585m. The news was a shock to investors after Indivior upgraded its revenue guidance twice last year based on better-than-expected sales of Suboxone.
Indivior shares fell 20% to 39.2p at 12:17 GMT. The shares had already more than halved since April when a US jury indicted the company on 28 counts of felony over sales of Suboxone amid an outcry over the American opioid epidemic.
The US justice department charged Indivior with fraudulently claiming Suboxone was better and safer than similar drugs when it was not and demanded a payment of $3bn. The company, owned by Reckitt Benckiser until 2014, also referred patients to doctors it knew to be prescribing opioids in a careless manner, the indictment said.
Shaun Thaxter, Indivior's chief executive, said: Although we are optimistic about delivering on our strategic priorities in 2020, we of course recognise the legal uncertainties we face. We are proactively working to manage these risks while our teams remain focused on leveraging the strategic and operational accomplishments of the past year to further our leadership position in addiction science and diversification into behavioural health."