Indivior seeks growth after annual loss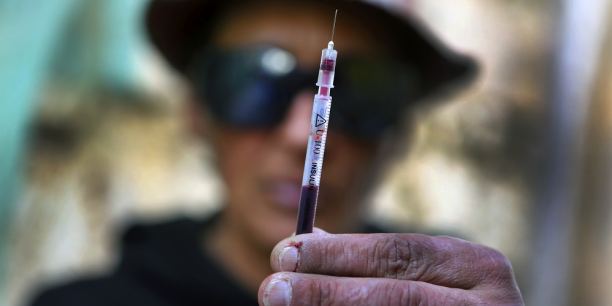 Indivior plunged to an annual loss as the opioid addiction treatment maker's Suboxone drug lost market share and the company settled litigation related to the US opioid crisis.
The FTSE 250 group swung to an operating loss of $156m (£112m) in the year to the end of December from a profit of $178m a year earlier. Net revenue dropped 18% to $647m in line with improved guidance issued in January.
Indivior said revenue fell mainly due to Suboxone losing out to rival treatments, partly offset by higher income from Sublocade, which the company is looking to for growth.
The company incurred $244m of exceptional costs mainly attributed to settling legal claims, up from $24m a year earlier. Net revenue in the US, Indivior's main market, fell 23% to $456m in 2020 as falling sales of Suboxone more than offset a 75% jump in Sublocade income.
Indivior said its base case for net revenue in 2021 was $625m, driven by an increase in revenue from Sublocade to $185m-$210m. Revenue from the schizophrenia treatment Perseris is forecast to rise from $14m to $17m-$20m.
The company has been through a turbulent period that abated in July when it agreed to pay US authorities $600m over seven years to settle charges over illegal marketing of Suboxone. The Department of Justice said Indivior fraudulently claimed Suboxone film was better and safer than similar drugs.
The settlement was much less than the figure of at least $3bn the DoJ originally demanded. The case led to Indivior's former chief executive Shaun Thaxter going to prison for six months after pleading guilty to a criminal charge. In January 2020 Reckitt Benckiser, Indivior's former parent, withdrew a claim for $1.4bn related to the scandal.
Mark Crossley, Indivior's chief executive, said: "Given the challenges of the Covid-19 pandemic, I am delighted … with the solid results that Indivior delivered. Critically, we materially derisked the business with resolution of the DoJ and RB [Reckitt Benckiser] matters. Accelerating the growth of Sublocade remains the biggest potential driver of value creation."
Indivior shares fell 2.7% to 145p at 08:48 GMT. The shares have more than tripled in the past year and on Wednesday hit a high not seen since November 2018.