Hurricane Florence sees Indivior release Sublocade presentation early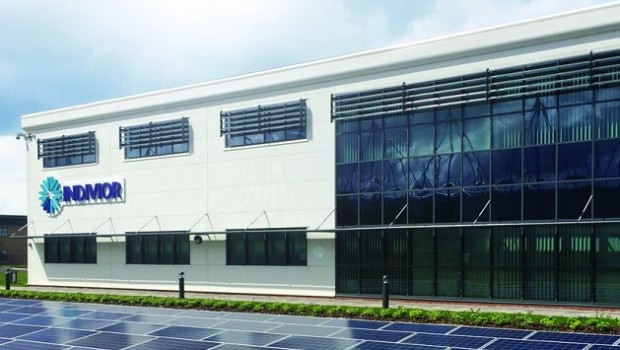 Indivior announced on Wednesday that, due to "adverse weather" expected from Hurricane Florence, the recently-declared state of emergency in Virginia and its likely impact on East Coast travel in the US, the company was unable to participate in Morgan Stanley's 16th Annual Global Healthcare Conference.
The FTSE 250 firm's chief executive officer Shaun Thaxter was scheduled to address conference attendees on Thursday morning.
Instead, the firm published a 'SUBLOCADE' (buprenorphine extended-release) injection update on its website.
"Experience and satisfaction with SUBLOCADE continues to be positive based on anecdotal reports from both patients and physicians," said Shaun Thaxter.
"While early challenges remain, the metrics we have today published demonstrate that we are continuing to make steady progress in reducing the time taken for the prescription journey, improved payor coverage, as well as demonstrating increased trial and adoption by healthcare professionals."
Thaxter said Indivior believed HCP adoption would increase "progressively" as the company sustained the progress it was making to "alleviate frustration" with the medical benefits approval process, and improve the timing of the prescription journey for the patient.
"We continue to expect full year 2018 net revenues to be in the range of $25m to $50m, with sales heavily weighted to the fourth quarter, and we remain confident in achieving our annual peak net revenue goal of [at least] $1bn."
Indivior also announced that Teva had agreed that market entry of its recently-FDA approved buprenorphine and naloxone sublingual film would be tied to the outcome of the US Court of Appeals for the Federal Circuit decision on the preliminary injunction that was granted by the US District Court for the District of New Jersey against Dr. Reddy's Laboratories.
The company said the agreement would prevent Teva from selling, offering to sell, or import its generic buprenorphine/naloxone sublingual film product until the earlier of a Court of Appeals decision lifting the preliminary injunction against Dr. Reddy's, and the outcome of filed litigation against Dr. Reddy's related to U.S. patent Nos. 9,931,305, 9,855,221, and 9,687,454.
It said the Court of Appeals had granted Dr. Reddy's an expedited appeal on the preliminary injunction.
Arguments were scheduled to be heard on 4 October, with a decision expected in early November.