Impact Healthcare confident in position amid coronavirus crisis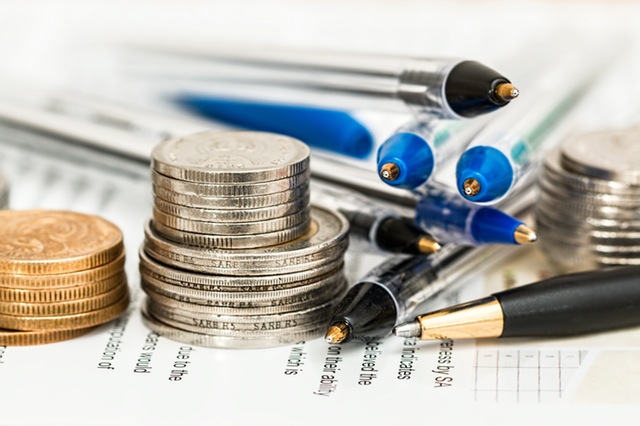 Impact Healthcare issued its final results for the year ended 31 December on Wednesday, explaining that it was the first year of implementing its progressive dividend policy, aiming to grow its target dividend in line with the inflation-linked rental uplifts received in the previous year.
The London-listed real estate investment trust paid four dividends of 1.5425p each for 2019, thus meeting its target for the year of 6.17p per share, which was an increase of 2.83% over the 6.0p paid for 2018.
It said dividends were 112.6% covered by its EPRA earnings per share, which increased 7.4% to 6.95p.
Impact's portfolio valuation grew by 42.4% to £318.8m as at 31 December, reflecting £73.8m of acquisitions, £7.2m invested in capital improvements and a value uplift of £13.9m.
The company said the value uplift was driven by rent increases, and its investment in capital improvements.
Its net asset value per share rose 3.5% to 106.81p, while its net asset value total return for the period was 9.46%, composed of a dividend paid of 6.13p per share, and 3.63p per share growth in net asset value.
The firm delivered a 59.9% increase in profit before tax to £26.3m.
It noted that its shares were admitted to the premium listing segment of the Official List, and to trading on the premium segment of the main market of the London Stock Exchange from February 2019, with the company included in the FTSE EPRA/NAREIT Global Real Estate Index Series from the end of June.
On the operational front, Impact Healthcare acquired 14 properties with 757 beds in 2019.
At year-end, its portfolio comprised 86 properties with 4,274 registered beds, let to nine tenants.
It added three new tenants during the period, increasing the total number of tenants to nine, with all leases still inflation-linked with upwards-only rent reviews.
The firm's weighted average unexpired lease term was 19.7 years as at 31 December, up from 19.5 years at the end of 2018, while rent reviews in the year added £0.41m to contracted rent, representing a 2.3% increase on the associated portfolio.
It grew its contracted rent roll by 30.1% to £23.1m, and completed two equity raises giving proceeds of £135m, with a further £25m debt facility also secured.
Since the year ended, Impact said it had exchanged contracts to acquire 17 care homes with a total of 1,194 beds for £68.5m of capital.
The acquisition of eight of these homes had since been completed, with an average yield of 7.5%.
It also agreed new leases with two new tenants, Holmes Care and Silverline Care, with the new leases having fixed terms of 25 years and annual inflation-linked adjustments.
Impact said the new transactions increased its contracted rent roll on completion by 25.5%, or £5.9m, to £29m.
The firm also announced 170 beds of asset management since year-end, reporting that completed projects added 76 new beds at Freeland House and Diamond House, with it also entering a forward funding agreement for the development of a new 94-bed care home in Hartlepool.
It also secured a new £50m revolving credit facility with HSBC.
Looking at the impact of the Covid-19 coronavirus pandemic, Impact Healthcare noted that as the quarter unfolded, the virus evolved from a potential threat to the full-blown pandemic.
Its board said it believed that the group had "good resilience" in the face of the crisis, given the "satisfactory" operational and financial position of its tenants and the healthy financial position of the group.
The company said its tenants provided an essential service to the communities in which they operated, and would play a "critical role" in helping to provide care to vulnerable elderly people during the pandemic.
It said its top priority remained the health, welfare and safety of its tenants, care home residents, care professionals and wider stakeholders.
Impact Healthcare noted that thus far, there had been no direct effect on its tenants measured by occupancy at their homes, which the investment manager was now monitoring on a weekly basis.
It said its tenants had a "strong level" of rent cover, with an average of 1.8x rent cover across its portfolio in the year ended 31 December.
They had limited debt in their businesses, and all care home rents due to 30 June had been paid to the group.
Impact claimed it was in a healthy financial position, saying it had deliberately maintained low gearing, with a loan-to-value ratio of 6.8% as at 31 December, rising to a maximum of 18% if all the post balance sheet transactions are completed.
The group said it did not have to refinance any debt before June 2023, and has £110m of cash and available undrawn facilities against a maximum of £62m of commitments to acquisitions, asset management, and potential deferred payments.
"We are a long-term business and we do not expect the fundamentals of our industry to change," said chairman Rupert Barclay.
"The provision of residential care for the elderly is an essential service, and can be critical in reducing pressure on healthcare provided by the NHS, particularly at times of crisis.
"There is an imbalance between demand for care and the supply of beds creating a need for permanent capital to support the operations and growth of capable tenants and we are well-placed to provide that capital."
Barclay said the outcomes of the Covid-19 crisis were uncertain, and although the company was entering the period well positioned with tenants with a current high level of rent cover and little debt on their balance sheets, it could not rule out the possibility of one or more of its tenants defaulting.
"We believe the strength of our balance sheet will enable us to withstand the potential effects of this and to come though this period in a position to grow and thrive in the medium and longer term."
At 1600 BST, shares in Impact Healthcare were flat at 93.6p.