IMI warns of increased volatility, shares slip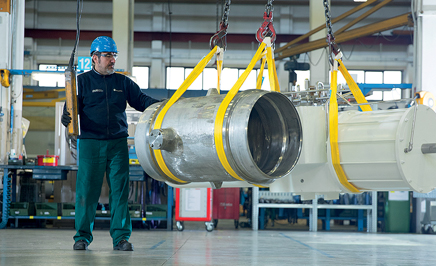 FTSE 250 engineer IMI reiterated it was on track to meet expectations for the full year, despite seeing increased volatility in the last three months.
The group said there had been "positive momentum" in some of its most important markets this year, helping to lift revenues in the nine months to September 9% year-on-year, or 5% on an organic basis.
In the third quarter, revenues were 7% higher, or 3% after being adjusted for currency movements and the recent acquisition of engineering firm Bimba.
Second-half profits and revenues are expected beat last year's figures, though IMI did not say by how much. Underpinning the performance would be market growth in its precision engineering division, rationalisation benefits in critical engineering and "an improved profit performance" in hydronic engineering.
But IMI also warned that "increased volatility has become a feature throughout the last quarter.
Ryan Gregory, analyst at Liberum Today, said: "Precision's 5% organic sales growth was slower than the 8% delivered in the first half and within that, early cycle industrial automation growth was flat.
"Management is flagging season volatility and tariff uncertainty but the performance is much weaker than other short-cycle names. October was better but growth is clearly slowing and inventories continue to be built. This will pressure margins if growth remain sluggish, as we expect in 2019."
Shares in the group fell after the announcement but improved as the session wore on. By 10.30am they were trading 1% lower at 989p.