IG Group posts record FY profits, upgrades medium-term guidance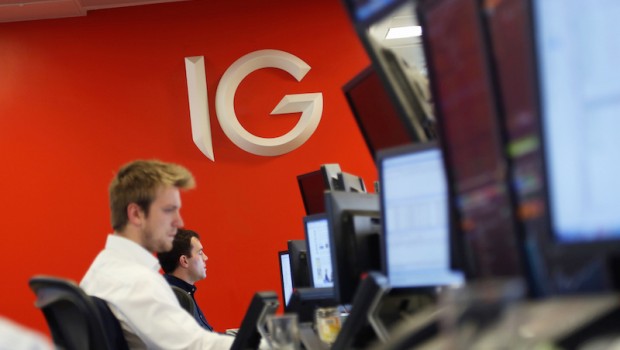 Online trading platform IG Group upgraded its medium-term guidance on Thursday as it reported record full-year profit and revenue, having benefited from high market volatility.
In the year to the end of May 2021, pre-tax profit rose 52% to £450.3m, with adjusted pre-tax profit 61% higher at £477.8m.
Net trading revenue was ahead 31% at £853.4m and total active clients rose 31% to 313,300. New clients onboarded increased 39% to 134,800.
New client retention rates remain comparable to historical averages, it said, "providing confidence that the larger client base is sustainable".
IG proposed a final dividend of 30.24p a share, taking the full-year dividend to 43.2p ,in line with the previous year.
Chief financial officer Charles Rozes said: "The record performance reflected an elevated level of market volatility through the financial year, as well as the strength of our brand and product to attract new clients, and the resilience of our technology to support the larger client base.
"These factors, combined with good cost management, enabled us to deliver a high degree of positive operating leverage, driving a significant increase in adjusted operating profit margin to 55.9%, up from 45.6% the year before."
Having "substantially" achieved its Significant Opportunities target, IG upgraded its forward-looking guidance on strategic initiatives, with the new High Potential Markets portfolio anticipated to grow revenues by 25% to 30% a year over the medium term from FY21 pro forma revenue, including Tastytrade.
On the newly designated Core Markets+ businesses, it lifted revenue guidance for the medium term to growth of 5% to 7% per year from FY22, up from previous expectations of 3% to 5%.
The company also announced that executive director and chief commercial officer Bridget Messer plans to step down for family reasons. Messer will continue in her role to support an orderly transition over the coming months and will remain as a director of the company until the AGM in September.