Idox performing well as it focuses on software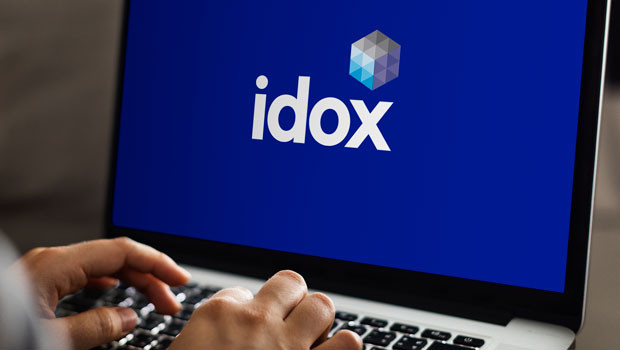 Information management software company Idox reported a 7% improvement in revenue from continuing operations in its first half on Wednesday, to £33.2m, driven by "double digit growth" in public sector software.
The AIM-traded firm said recurring revenues were ahead 13% year-on-year in the six months ended 30 April, at £19.8m, and now accounted for 60% of its total revenue, up from 57%.
Adjusted EBITDA increased 8% to £11m, and operating profit grew by 3% to £4.3m.
The company's adjusted EBITDA margin was consistent year-on-year at 33%, while its operating profit margin remained equally stable, at 13%.
Statutory profit before tax slipped to £3.6m, from £3.7m a year ago.
Adjusted diluted earnings per share expanded by 7% to 1.21p, and statutory diluted earnings per share increased 1% to 0.68p.
Idox reported a 54% reduction in net debt to £3.8m, after the disposal of its content businesses which generated net proceeds of £10.7m in the first half of last year, and three acquisitions in the second half for initial net consideration of £10.5m.
The board said it had "significant" resources in place to fund mergers and acquisitions, including a £35m revolving credit facility and a £10m accordion.
Cash generated from operating activities before tax, as a percentage of adjusted EBITDA, was 122% for total operations, compared to 169% in the first half of last year.
Looking ahead, Idox said the combination of recurring revenue and its order book, in "resilient" public sector software markets, provided good revenue visibility for the rest of the 2022 financial year.
"We continue to make good progress advancing our strategy to focus on software," said chief executive officer David Meaden.
"Our software solutions deliver value to our customers through managing their complex operational, legislative, and regulatory issues, whilst enabling us to maintain long term relationships with them.
"Operationally, the business continues to perform strongly within our 'four pillars' framework."
Meaden said he was "particularly pleased" with the progress from the investment made in the business, helping to deliver an "improved quality of revenue", with strong margins and underlying cash generation.
"Further investments in our merger and acquisition team, led by [former chief financial officer] Rob Grubb, has created greater focus and opportunity for further expansion through acquisitions.
"The outlook for the business is promising as we continue to improve our operational capabilities and build momentum in our chosen markets," David Meaden added.
"We are now firmly focussed on our 'fly phase' which we believe will drive value for our key stakeholders."
At 0947 BST, shares in Idox were up 1.64% at 62p.
Reporting by Josh White at Sharecast.com.