Idorsia begins MODIFY study in patients with Fabry disease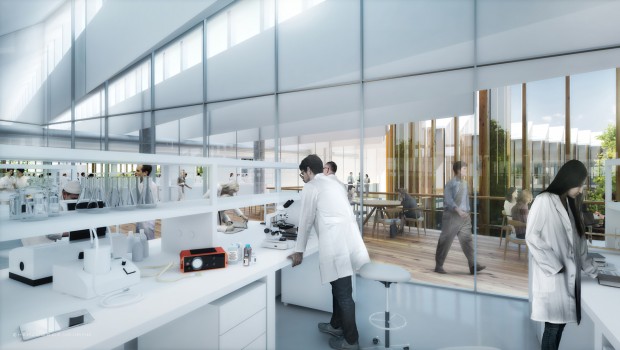 Idorsia announced on Wednesday that the first patient has been enrolled in a registration study to investigate the effect of lucerastat as an oral monotherapy for the treatment of adult patients with genetically confirmed Fabry disease, irrespective of their genetic mutation type.
The company said 'MODIFY' would recruit more than 100 patients from 29 trial sites across nine countries.
Its primary endpoint was a reduction in neuropathic pain, described as feeling like burning, shocks or shooting, stabbing, tingling, or pins and needles primarily in the hands and feet.
That major symptom was said to be reported by many patients with Fabry disease as significantly impacting their daily activities and quality of life, despite existing treatment.
"Today's news is an important milestone for the Fabry research and patient communities that have contributed to the development of this study," said EU coordinating investigator Derralynn Hughes.
"Pain is a genuine and pressing unmet need of the Fabry patient population."
Dr Hughes said pain remained a "significant burden" for many patients, even for some of those who were already being treated with enzyme replacement therapy.
"Lucerastat represents an exciting potential new oral treatment option to address this."
Idorsia described Fabry disease as a rare, life threatening, inherited lysosomal storage disorder in which a particular lipid called globotriaosylceramide (Gb3) accumulated in cells of many organs of the body.
That build-up resulted in cellular dysfunction leading to a range of signs and symptoms from neuropathic pain, stomach, skin and eye problems, to hypertension, progressive kidney damage, cardiomyopathy, and stroke.
New treatment options were reportedly needed to treat the underlying mechanism of the disease and provide symptomatic relief.
"Idorsia's preclinical data indicate that lucerastat has the potential to treat patients with Fabry disease, regardless of their specific gene mutation type," said chief scientific officer Martine Clozel.
"MODIFY will include patients who were never treated with enzyme or patients who stopped enzyme replacement therapy."
In parallel to MODIFY, Clozel said Idorsia would also run a pediatric study to assess lucerastat in children aged from 2 to 18 years.
"Lucerastat is therefore a potential new oral treatment option for a very broad spectrum of patients living with Fabry disease."
Guy Braunstein, head of global clinical development, added that the company had worked closely with patients during the development of the MODIFY protocol for lucerastat.
"We conducted an international patient survey to better understand the symptoms of patients with Fabry disease, and validated a patient reported outcome instrument to specifically assess Fabry neuropathic pain, in accordance with health authority guidance."