IAG shares fall short-haul as short-haul capacity moderated
BA owner sees return to profits in Q2 as demand starts to recover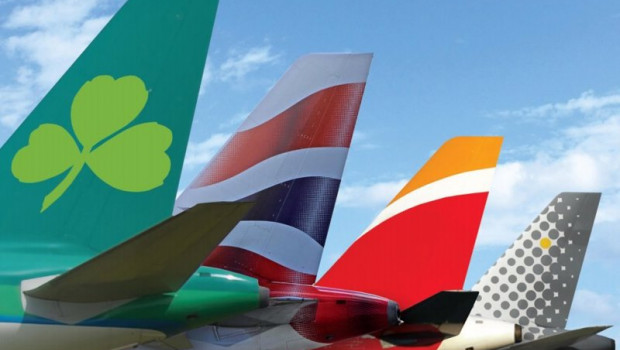 British Airways owner IAG said it expected a return to profits in the second quarter after reporting narrower losses in the first three months of the year as demand continued to recover from the Covid pandemic.
The company, which also owns Aer Lingus and Iberia, posted an operating loss of €731m compared with a loss of €1.07bn a year earlier. However, the figure missed estimates of a €510m loss, sending shares in IAG lower 8% lower.
It also changed plans to increase short-haul capacity at London's Heathrow airport, instead opting for a cut of around 5% to its summer schedule as it looked to avoid a repeat of disruptions and cancellations seen earlier in the year after the Omicron Covid variant led to crew absences and a shortage of ground staff.
Passenger capacity in the quarter was 65% of pre-pandemic 2019, up from 58% in the last three months of 2021.
"The continued easing of government-imposed travel restrictions, particularly in the UK, resulted in improved travel demand, with no noticeable impact from the war in Ukraine," the company said.
IAG said it expected its operating result to be profitable from quarter two, leading both operating profit and net cash flows from operating activities to be positive for the year.
"Premium leisure continues to be the strongest performing segment and business travel is at its highest level since the start of the pandemic," said chief executive Luis Gallego.
"As a result of the increasing demand, forward bookings remain encouraging. We expect to achieve 80% of 2019 capacity in the second quarter and 85% in the third quarter. North Atlantic capacity will be close to fully restored in the third quarter."
Hargreaves Lansdown equity analyst Sophie Lund-Yates said the moderation of expansion plans "won't be very well received".
"However, we are finally seeing genuine shoots of progress, with profits expected to sprout from next quarter. At the moment, IAG is in the sticky point of trying to massively ramp up capacity, but planes aren't quite full enough, or frequent enough, which means the costs associated with getting things going again are stifling profits," she said.
"Looking to the rest of the year, the outlook makes for reasonable reading. IAG will take longer to recover than its short-haul focused friends, but that doesn't mean it should be discounted."
"There's an argument to say that now the world is largely re-opening, customers could be inclined to splurge on a long-haul trip having been stuck at home for years. The other side of that story though is of course the cost-of-living crisis. Those that often travel first class are likely not going to see much of a change in spending habits, but the situation may well act as a drag on BA's shorter duration routes."