IAG crashes to €7.4bn annual loss as Covid pandemic takes toll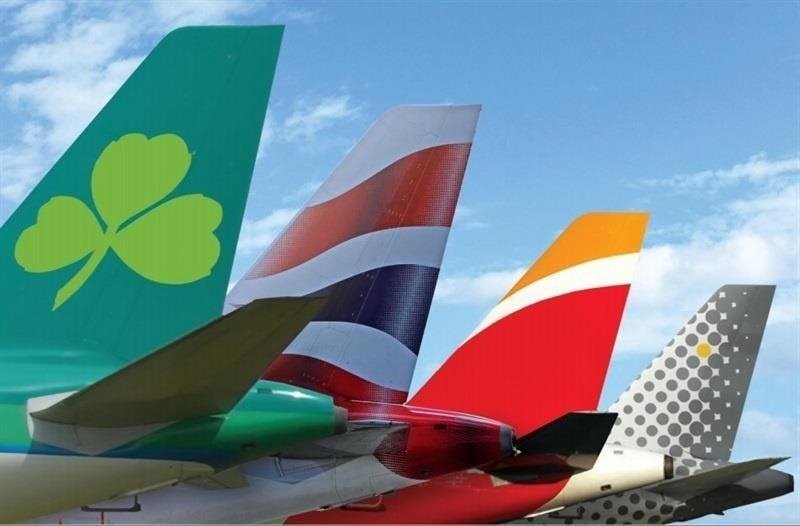 British Airways owner IAG swung to a massive €7.4bn annual operating loss and pulled guidance for 2021, reflecting the impact of the Covid-19 crisis.
The loss compares with a profit of €2.61m a year ago. The company also called for digital health passes to help kick-start the crippled sector as it said current passenger capacity for the first quarter of 2021 would be a fifth of 2019 capacity, but even then remained "uncertain and subject to review".
Operating losses before exceptionals came in at €4.37bn for the year to December 31 as the group said it continued to target cost savings to stop cash burn.
IAG, which also owns Iberia and Aer Lingus, reported a pre-tax charge of just over €3bn on fuel and foreign exchange hedge accounting being discontinued, writedowns on the value of its fleet and restructuring costs.
To mitigate the impact of a collapse in air travel due to the pandemic British Airways has axed around 13,000 staff and scrapped its fleet of Boeing 747 Jumbos.
On Monday BA announced an extra £2.45bn of liquidity had been secured for BA through loans and pension contribution deferrals. IAG now has total liquidity of €10.3bn.
IAG called for a global approach to revive the battered industry, with common Covid-19 testing standards in a week when the UK government outlined plans that could see a reopening of markets, sparking a surge in holiday bookings for later in the year.
"Getting people travelling again will require a clear roadmap for unwinding current restrictions when the time is right," IAG's Gallego said.
"We're calling for international common testing standards and the introduction of digital health passes to reopen our skies safely."
CMC Markets analyst Michael Hewson said IAG's biggest problem was "not a pickup in passengers on an economic re-opening. It will be able to benefit from the return of domestic passengers like its smaller peers EasyJet and Ryanair".
"Its main problem will be getting the same levels of long-haul business travel that it had before the pandemic. This is where most big carriers make their money, and it is here that normal service may well take a little longer to return to the same levels they were in 2019."