IAG cautious on Q2 capacity after €1bn first quarter loss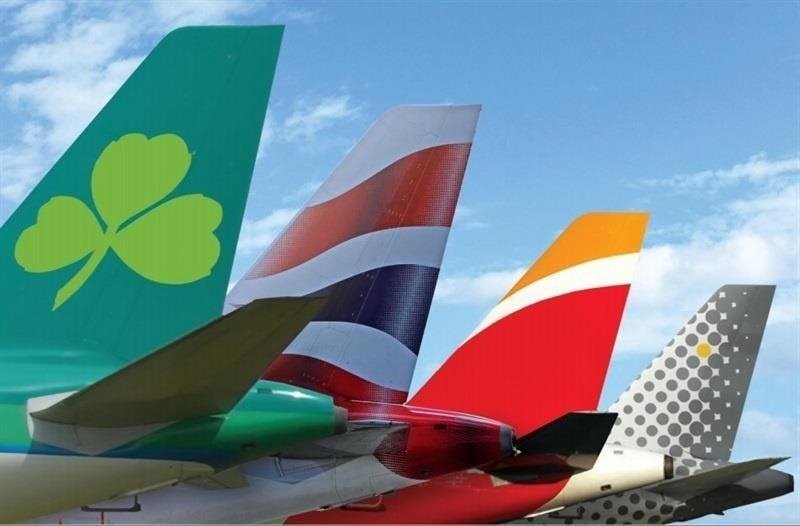 British Airways owner IAG reported a first quarter operating loss of €1.06bn and pulled full-year guidance as the Covid pandemic continued to batter the airline industry.
The result compares with a loss of €1.86bn a year earlier. IAG said it expects to fly around 25% of 2019 capacity in the second quarter, up from 19.6% in the January – March period, but warned that those plans "remain uncertain and subject to review".
IAG's operating loss before exceptional items was €1.14bn, wider than the €535m posted a year ago.
The group, which also owns Iberia and Vueling in Spain and Ireland's Aer Lingus, cut weekly cash burn to €175m, down from guidance of €185m. Passenger revenues plunged by 88% to €459m. In the same period last year, passenger revenues were €3.9bn.
Cargo flights generated €350m in revenue, up 42% year-on-year and a record for the first quarter. In the final three months of 2020, IAG operated 969 cargo-only flights. The move to meet demand for cargo transport allowed the group to extend its long haul network as passengers could travel on some flights.
Chief executive Luis Gallego called for four measures including restriction-free travel corridors between countries, "affordable, simple and proportionate" testing to replace quarantine, "contactless" transit through airports and digital health passes and vaccine documentation.
"These measures will enable a safe re-opening of our skies. Travel underpins a global industry that supports 13 million jobs in Europe alone. There's a high level of pent-up demand and aviation will play a critical role in reconnecting people and getting economies back up and running again," he said.
Jack Winchester, analyst at Third Bridge said IAG's fortunes were tied to the profitable US-UK business travel market which would "suffer so long as cash conscious companies make Zoom calls central to how they do business".
"In the shorter term, a lot will hinge on what the UK government deems as appropriate 'traffic light' designations in key markets such as Spain," he said.
"There is also the issue of Covid-19 testing with our experts noting many consumers want to get back on planes but feel deterred by exorbitant Covid-19 testing costs. British Airways is offering discounted tests for £33 in an effort to tempt more passengers to fly again, but this discount effectively comes out of IAG's pocket."
Hargreaves Lansdown analyst Susannah Streeter said IAG faced "threatening grey skies ahead, not least with the spiralling of cases in India which could knock confidence in the travelling public".
"A lot is riding on the summer season, and although IAG looks like it will avoid a wash out with popular holiday destinations getting the green light, the lucrative long haul passenger business still remains elusive. Once holidays do resume, the airline gets on a smoother flight path, it will still be weighed down with its huge debt pile and regulatory red tape which comes with taking on government loans, which could slow it's progress well into the future."