Hunting sees rise in H2 core earnings as oil price surges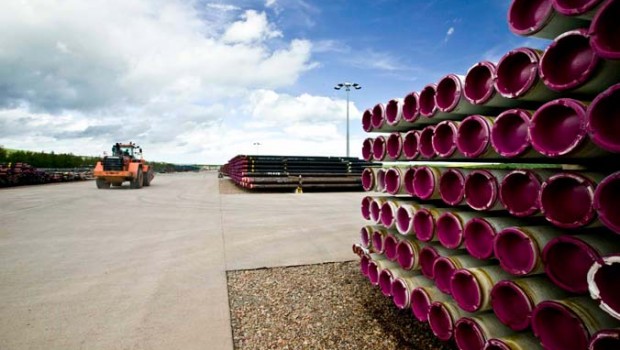 International energy services group Hunting said first-half trading was in line with expectations as it forecast a return to annual bottom-line profitability.
The company on Thursday said it expected core earnings of $16m-$18m for the first half, with the second quarter likely to show an improvement over the first three months of the fiscal year. Oil producers have benefited from a rise in crude prices, driven by the war in Ukraine, which has threatened supplies.
Hunting also forecast a stronger revenue run-rate for the second half, with earnings before interest, tax, depreciation and amortisation likely to increase around 20% in the third and fourth quarters compared with the April-June period.
"Clients continue to steadily increase drill spend, supported by the strong commodity price environment, indicating a further improvement in trading momentum in H2 2022, despite the macro-economic and supply chain constraints seen for certain components," said chief executive Jim Johnson.
"Gross margins across most operating segments also continue to improve as activity levels increase."
While Hunting was seeing inflationary pressures on some raw material costs, the company implemented price increases within a number of product lines, along with pass through costs on an order-by-order basis.
"With energy security and consumer pricing for fuel now at the top of most political agendas, the outlook for the global oil and gas industry is now extremely positive, with many commentators forecasting a strong multi-year upcycle," Johnson said.
Reporting by Frank Prenesti at Sharecast.com