Hunting pleased with performance in changing energy market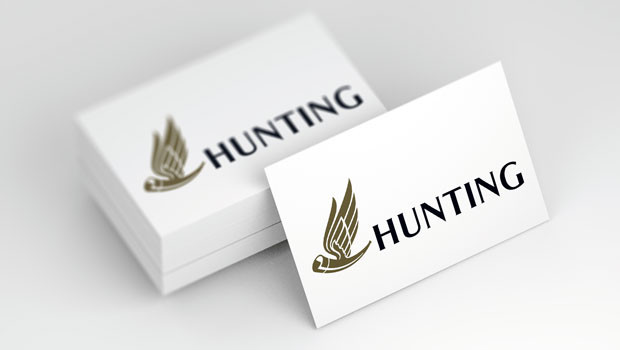 Energy services company Hunting said in a trading update on Wednesday that Hunting Titan reported a "good improvement" in revenue during the first quarter, with sales about 12% ahead of the fourth quarter of 2021, and 45% higher year-on-year.
The London-listed firm said Titan also recorded an operating profit for the period.
Revenue within the North America operating segment remained in line with management expectations, as the group's premium connections, US manufacturing and subsea businesses reported increasing orders.
Within the Europe, Middle East and Africa (EMEA) segment, revenue also increased in the first quarter compared to the fourth, as drilling programmes across the region restarted.
The group's Asia-Pacific geography, meanwhile, was still seeing "some volatility" in sales; although operating losses were continuing to reduce as enquiries and order book levels slowly improved.
Hunting said its balance sheet remained "robust", with good liquidity, including undrawn core bank borrowing facilities of $150m committed until February 2026, and a cash and bank position of $71.6m as at 31 March, compared to $114.2m on 31 December.
That, the board said, reflected the normal settlement of accounts payables after year-end, coupled with increases to working capital as market conditions improved.
The directors recommended a final dividend for 2021 of four cents per share, due for payment on 13 May, which would absorb around $6.4m.
"The world is in a fundamentally different place today than when the quarter began, with energy security now at the top of the policy agenda on both sides of the Atlantic," said chief executive officer Jim Johnson.
"Trading in the quarter has remained in line with management's expectations, with an EBITDA of $6.7m reported reflecting strengthening markets, particularly for Hunting Titan and the group's US onshore operations, along with a further narrowing of losses within Hunting's other operating segments.
"Results have accelerated throughout the period with EBITDA in March now the best since April 2020."
Johnson said the results were achieved despite a "residual drag" from Covid-19 in January and early February.
"Hunting's order book grew further during the quarter and now exceeds pre-pandemic levels, supporting management's view that global drilling activity and investment is improving.
"While the group's order backlogs are increasing, traditional lead times are, however, being impacted across the industry with raw material and electronic component deliveries being extended by the pandemic."
The sharp increase in global commodity prices was also leading to an increase in industry investment sentiment, Jim Johnson said, with energy security and oil and gas reserve depletion driving a new phase of growth.
"Hunting remains well positioned to take advantage of this improving market environment."
At 0915 BST, shares in Hunting were down 0.31% at 320p.