Hunt mulling windfall tax for banks - report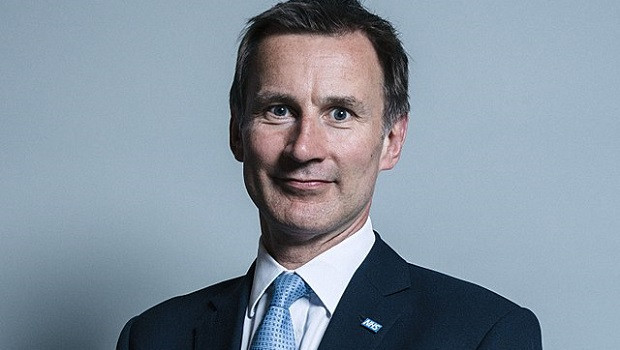 New chancellor Jeremy Hunt is considering upping the amount of tax paid by banks as he looks to plug funding gaps, it was reported on Wednesday.
According to the Financial Times, citing allies of the chancellor, Hunt is considering introducing a windfall tax on bank profits as well as extending the energy profit levy on oil and gas producers beyond 2025.
Banks - which currently pay corporation tax of 19% and the bank surcharge of 8% - are expected to make bumper profits from rising interest rates. Energy companies, meanwhile, have benefited from the surge in wholesale oil and gas prices this.
As household and business energy bills soared in the wake of Russia's invasion of Ukraine, the government initially resisted calls for a windfall tax on energy companies. But in May then chancellor Rishi Sunak bowed to pressure and announced an "energy profit levy", under which the rate paid by North Sea producers would increase to 65% from 40% until December 2025.
New prime minister Liz Truss and her chancellor, Kwasi Kwarteng, were opposed to further windfall taxes - but Hunt, who replaced Kwarteng last week, is more amenable, telling MPs on Monday: "I am not against the principle of taxing profits that are genuine windfalls.
"Nothing is off the table."
Asked if banks might face higher taxes, a Treasury spokesperson told the FT: "We can't comment on specific speculation.
"However, the chancellor and the prime minister have been clear that difficult energy decisions will be required to restore economic stability and no options are off the table." The bank surcharge, introduced in 2016, had been due to be lowered to 3% from April.
Bank stocks came under pressure following the report. As at 1130 BST, Barclays was off 1% at 145.82p, NatWest Group was down 1% at 233.3p while Lloyds Banking Group lost 3% at 41.12p, with the latter two maker most of their profits from UK operations. In contrast, Asia-focused rivals HSBC Holdings and Standard Chartered were both higher, up 2% at 475.8p and 1% at 563.2p respectively.
Michael Hewson, chief market analyst at CMC Markets, said: "This comes across as incredibly short-sighted at time when the government should be looking to encourage investment into the UK economy.
"It is true that banks look set to make higher profits from the rise in interest rates, as well as reserves from overnight deposits held overnight at the BoE. But they are also likely to have to make further provision for impairments as the UK economy deteriorates over the next 12 months.
"It seems ludicrous to double down on windfall taxes on a sector that dares to make too much in the way of profit."
The government's disastrous mini-budget on 23 September - which included £45bn of unfunded tax cuts but no spending plans or economic forecasts - caused turmoil. The pound plunged and gilt yields rose, with the Bank of England forced to step in with an emergency £65bn support package after it was feared some pension funds faced collapse.
As economic and financial pressure grew, Kwarteng was sacked last week and replaced by Hunt, who immediately scrapped nearly all of the mini-budget. He is due to present a new budget on 31 October, which is expected to included harsh spending cuts and tax rises.
Depending on forecasts from the Office for Budget Responsibility, Hunt is likely to need to plug a hold of around £20bn to £40bn in the public finances.